News:
March 4 2020 – 'Instead of masking racism, we need to deal with it day-to-day', Adam Goodes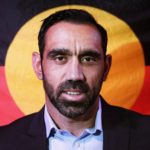 Adam Goodes was voted Australian of the Year in 2014. Just one year later he decided to walk away from his stellar AFL career with the Sydney Swans as a result of the abuse he constantly suffered. An article by Donald McRae, based upon an interview with Adam Goodes, was recently published in The Guardian. Read the article here.
Adam Goodes is now the subject of a powerful new film. View The Australian Dream on ABC iView (available until 22 June 2020).
---
February 3 2020 – Choosing Peace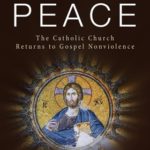 WINNER 2019 CATHOLIC PRESS ASSOCIATION BOOK AWARD! – CATHOLIC SOCIAL TEACHING, FIRST PLACE
In recent years the Catholic Church's approach to issues of war and peace has refocused on the tradition of nonviolence and peace building in place of the traditional framework of Just War teaching. Among the milestones was an historic conference hosted at the Vatican in 2016, which gathered 80 peacemakers from around the world.
Drawn from the conference and presented here are contributions by many of the participants, including Lisa Sowle Cahill, Terrence J. Rynne, John Dear, Ken Butigan, Rose Marie Berger, and Maria J. Stephan, among others.  Together they advance the conversation about the practice of nonviolence in a violent world, Jesus and nonviolence, traditional Catholic teaching on nonviolence, and reflections on the future of Catholic teaching. The book concludes with Pope Francis's historic Message for World Peace Day in 2017.
Marie Dennis is co-president of Pax Christi International and author of many books, including The Diversity of Vocations (2008) and (as co-author) St. Francis and the Foolishness of God (2015) and Oscar Romero: Reflections on His Life and Writings (Orbis 2000), all from Orbis Books.
---
January 25, 2020 – Australia Day as a day for humility
Andrew Hamilton, Eureka Street, January 21, 2020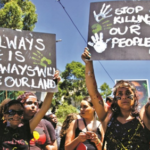 Over recent years, discussion of Australia Day has largely focused on how appropriate the date is for a national celebration. Many Indigenous Australians see the arrival of the First Fleet as an invasion which destroyed Indigenous nations and cultures and left their descendants disadvantaged strangers in their own land. The obdurate refusal to consider changing the date inevitably makes the public holiday a symbol of exclusion as well as of national unity.
The inappropriateness of the date, however, has some beneficial aspects. It focuses attention on the relationships between Indigenous Australians and later arrivals, and between Indigenous and the largely European cultures in Australia. Public discussion of these relationships often manifests prejudice and self-satisfaction. But it could also encourage humility and reconciliation, inviting a shared conversation about how our conflicted past has influenced the present Australian reality, and how reflection on it might shape a better future.
---
January 9, 2020 – Message from Pope Francis for the Celebration of the 53rd World Day of Peace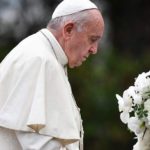 January 1, 2020
PEACE AS A JOURNEY OF HOPE: DIALOGUE, RECONCILIATION AND ECOLOGICAL CONVERSION
1. Peace, a journey of hope in the face of obstacles and trial
Peace is a great and precious value, the object of our hope and the aspiration of the entire human family. As a human attitude, our hope for peace is marked by an existential tension that makes it possible for the present, with all its difficulties, to be "lived and accepted if it leads towards a goal, if we can be sure of this goal, and if this goal is great enough to justify the effort of the journey". Hope is thus the virtue that inspires us and keeps us moving forward, even when obstacles seem insurmountable.
---
November 27, 2019 – Press Release: What the world needs now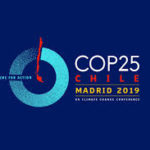 A new music clip launched today on behalf of a number of schoolgirls, who joined forces with
the producer of the film Ride Like a Girl, aims to send a special message of hope to next week's UN Conference on Climate Change in Madrid, Spain.
The clip will be played at the conference. Film-maker Richard Keddie (Ride Like A Girl, Oddball, Hawke and Little Fish) has teamed up with the students of Lowther Hall Anglican Grammar School. They acquired the rights to the famous Burt Bacharach song 'What the world needs now is love'. Richard Keddie directed the video. Read the press release here.
---
November 14, 2019 – Planet Earth is too big to fail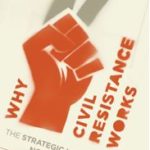 Even in emergencies, as we work to stop the worst damage, we must address the root causes of the crisis and shift the prevailing paradigm.
After centuries of neglect, we are now seeing a lot of useful writing about "the most powerful force at the disposal of humanity," as Gandhi called nonviolence. Its long neglect deprived us of a badly needed set of tools and way of being. Why, then, was it so long neglected? Not because of a mere perversity of human nature but something we can, with difficulty, change: the underlying paradigm or "story" that has dominated the consciousness of the West at least since the industrial revolution. Now, thanks in large part to Erica Chenoweth and Maria Stephan's pioneering study, "Why Civil Resistance Works," and an outpouring of studies by nonviolence scholars and activists, from their respective vantage points, is adding to our tools to address that neglect — and even that outdated paradigm.
View the video 'The success of nonviolent civil resistance: Erica Chenoweth at TEDxBoulder' here.
Article by Michael Nagler, Professor Emeritus of Classics and Comparative Literature at UC, Berkeley, where he co-founded the Peace and Conflict Studies Program. He is also the founder of the Metta Center for Nonviolence and author of the award-winning Search for a Nonviolent Future.
---
October 22, 2019 – Australian families trapped in Syria must be rescued while there is still time – Statement from Pax Christi Australia to Australian Government by Fr Claude Mostowik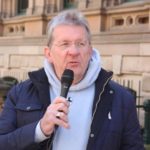 Australian women and children are trapped in al-Hawl, a desolate camp in north-eastern Syria for families of Islamic State fighters. Some 20 women and at least 44 children are held in the camp which houses more than 70,000 family members of Isis fighters, 11,000 of whom are foreigners from close to fifty countries …
The moral imperative is beyond dispute. When Australian children are exposed to the terrifying force of violent conflict and abject squalor, their suffering cannot be allowed to continue because of the sins of their parents.
A humane and responsible Australian government would intervene without delay or prevarication to alleviate their medical circumstances and ensure their future well-being.
---
October 13, 2019 – NSW Pax Christi Convenor's Report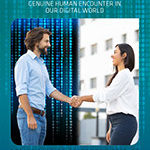 The Convenor's Report includes information on a number of activities throughout the previous month by members of Pax Christi Australia NSW Branch.  The report includes:
Statement of Solidarity with Human Rights Defenders, Religious People and Other Leaders Accused of Sedition in the Philippines:
September 3 Launch of the 2019 Social Justice Statement, Mary McKillop Place, North Sydney _ Making it Real: Genuine human encounter in our digital world.
---
October 6, 2019 – Let Priya and Nades and their family stay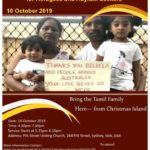 Media Statement – 18 September 2019
A coalition of NSW justice and peace organisations today continued their campaign to bring the Tamil family currently being held on Christmas Island back to the Australian mainland.
See the full media statement here.
Signatories and Contacts
NSW Ecumenical Council – The Reverend Dr Raymond Williamson OAM (President), and the Very Reverend Fr Dr Shenouda Mansour (General Secretary) – 0418 713 733
Grandmothers Against Detention of Refugee Children, NSW – Gaby Judd (Coordinator)
The Edmund Rice Centre for Justice and Community Education – Phil Glendenning, Director – O413 013 758
Pax Christi Australia – Fr Claude Mostowik – 0411 450 953 and Wies Schuiringa (Co-Convenors NSW Ecumenical Council Peace and Justice Commission)
Church Council, Pitt Street Uniting Church, Sydney
Missionaries of the Sacred Heart Justice and Peace Centre – Fr Claude Mostowik – 0411 450 953
The Josephite Justice Network (Sisters of St Joseph) – Sister Jan Barnett
---
September 9, 2019 – Why is Greta Thunberg so triggering for certain men? How can a 16-year-old girl in plaits, dedicated to trying to save the planet, inspire such incandescent rage?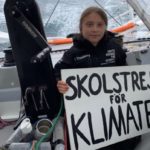 Thunberg's trip was an act of protest, not a sacred commandment or an instruction manual for the rest of us. Like all acts of protest, it was designed to be symbolic and provocative. For those who missed the point – and oh, how they missed the point – she retweeted someone else's "friendly reminder" that: "You don't need to spend two weeks on a boat to do your part to avert our climate emergency. You just need to do everything you can, with everyone you can, to change everything you can." (Jennifer O'Connell, The Irish Times, 7 Sep 2019).
---
August 28, 2019 – Statement of Solidarity with Human Rights Defenders, Religious People and Other Leaders Accused of Sedition in the Philippines.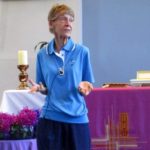 Pax Christi Australia expresses deep concern and outrage at the condemnation of leaders in the Philippines such as lawyers, human rights defenders and bishops, priests and other religious leaders who have been charged with sedition and accused of terrorist links for speaking truth to power. We object strongly to framing any kind of activism or holding a contrary opinion as an attempt to overthrow the government. There are grave implications of red tagging or labeling individuals and groups as subversive, left leaning or as terrorists because they express dissent. Association with any organisation and belief in the principles it espouses is an exercise of the right to freedom of thought, assembly, and association. Curtailing this and may affect all other rights such as the right to free speech, expression, and movement among others … (Fr Claude Mostowik, President, Pax Christi Australia)
---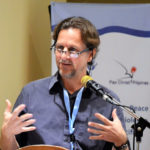 WASHINGTON (CNS) — When Johnny Zokovitch started working for Pax Christi USA in 2001, he was tasked with connecting young people with the Catholic peace organization.
As the group's new executive director beginning Sept. 23, Zokovitch continues to see young people as key to the organization's future as he seeks to "grow and swell the movement" among Catholics and other people of faith who desire to build peace in a violent world.
Zokovitch, 51, told Catholic News Service he wants to connect young people driven to respond to climate change and gun violence with the older generation of peacemakers who have sustained the organization for five decades since stepping up during the Vietnam War and responding to the rising threat of nuclear weapons. (By Dennis Sadowski, Catholic News Service, 21 Sep 2019)
---
August 4, 2019 – It is time to support the people of Hong Kong in their hour of need – Statement from Pax Christi Australia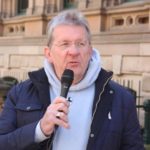 The courageous people of Hong Kong are showing us what it means to be engaged in the struggle for freedom, democracy and human dignity. Yet, our government, always eager to advertise its credentials as upholders of these values, has been shamefully silent and inactive.
With such large protests, it is always possible that a few hotheads will resort to unfortunate conduct. But the Chinese authorities would be well advised to concentrate less on these relatively minor misdemeanours, and focus instead on the legitimate demands of the peaceful citizens of Hong Kong. Their demands are simple but profound:
The complete withdrawal of the extradition bill;
Waiving charges against those arrested;
An end to descriptions of protests as "rioting";
An independent inquiry into the unrest; and
The resumption of political reforms.
---
August 2, 2019 – Church must address 'existential threats' 
Prof Joseph Camilleri interview reported in The Southern Cross Living Catholic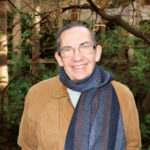 The Catholic Church in Australia is not taking full advantage of the work of Pope Francis in addressing issues of peace, justice and ecology, despite the "state of unprecedented emergency" that the world is in today. That's the view of Emeritus Professor Joseph Camilleri who was in Adelaide last month to speak at the launch of Just Peace SA.
With a 40 year career teaching international relations at Latrobe University and a long involvement with the Pax Christi peace movement, Professor Camilleri was one of the driving forces behind a recent conference in Melbourne on Just and Ecologically Sustainable Peace .   For more information on Just Peace SA, contact justpeace_sa@adam.com.au
---
August 7, 2019 – New Pax Christi presidents look to elevate church's nonviolence teachings by Joshua J. McElwee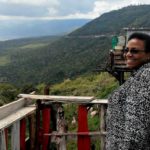 Pax Christi International, a global Catholic peace organization that raised its profile in recent years with two Vatican conferences on Christian nonviolence, has changed its leadership for the first time in nearly a decade.
At a general meeting of 12 regional sections of the organization in late June, members elected two new co-presidents: French Bishop Marc Stenger and Kenyan Sr. Teresia Wamuyu Wachira. They replace South African Bishop Kevin Dowling, who had served since 2010, and American activist Marie Dennis, who had served since 2007.
---
July 30, 2019 – IPAN Media Release: New US naval base proposed at Glyde Point 40 km from Darwin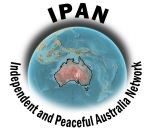 Despite recent denials, a new US naval base has been proposed at Glyde Point, just 40 km from Darwin.
Independent and Peaceful Australia Network (IPAN) spokesperson Justin Tutty said we have conflicting views coming from the Defence Minister Linda Reynolds and asks what are we are to believe from the government?
Just last month the ABC revealed that secret planning had begun for a new commercial port facility just outside Darwin which could eventually help US Marines operate more readily in the Indo-Pacific.
Following the report, Australia's Defence Department insisted it had "no plans for the development of a new naval facility in the Northern Territory", while Northern Territory Chief Minister Michael Gunner denied any knowledge of such a proposal.
---
28 July 2019 – IPAN Media Release: Increase Newstart Allowance, Not military spending for US wars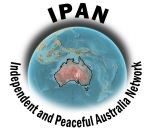 # Over 700,000 Australians struggling on $40 dollars a day to meet basic needs.
# $200 billion allocated to Australia's Defence Budget over 10 years, largely supporting U.S. wars.
"In the past 5 years government spending on social and community services has been severely cut back while the Australian government's military spending on supporting US offensive wars and the military-industrial complex has increased exponentially.
---
July 4, 2019 – Pax Christi International welcomes new Deputy Secretary General Dirk Broos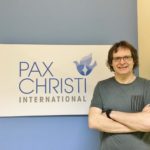 Dirk Broos was born in Mechelen, Belgium and in the past was a bio-engineer. He is educated in accountancy, financial management and analysis, audit and labor law. For the past 29 years, he has been the financial director at the Flemish section of Pax Christi, Pax Christi Vlaanderen.
Dirk said he hoped to be able to contribute to the development of a financially stable and healthy organisation at Pax Christi International and that he looked forward to broadening my horizons through international contacts.
---
June 1, 2019 – Meritocracy: How fair is the 'Fair Go'?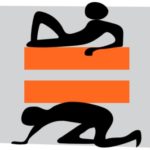 'Meritocracy', first coined in 1958, is a social system where advancement in society is based on one's abilities and merits rather than on the basis of family, wealth or social background. Coupled with capitalism and egalitarian values, it has allowed people from low status groups to dream of improving their social status, economic class, and place in the hierarchy. The impression is that everyone can succeed if they develop the necessary abilities. Meritocracy and equality of opportunity are championed by all kinds of politicians to achieve a fair society. People want to believe they live in a 'fair' society where hard work can achieve anything, regardless of their social position at birth. This is simply not true.
Read more ...  Just Comment is a publication of the Edmund Rice Centre.
---
May 28, 2019 – Colonising First Nations: From the Killing Times to Reserves to Incarceration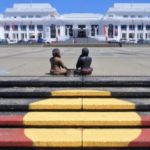 The British colonisation of the continent now referred to as Australia was based on terra nullius, meaning the land was neither owned nor occupied. As the High Court of Australia acknowledged in 1992, this was a lie, which was obvious to the First Nations peoples and the invaders at the time.
The problem for the British as they pursued their takeover of the land was that it was already being occupied by the locals. So, in order to deal with this setback, the invaders undertook policies of genocide, segregation and then incarceration: a measure still being utilised to this day.
Soon after the arrival of the British ships in the Warrang/Sydney region an outbreak of smallpox struck down around 90 percent of the local First Nations population, which some assert was an act of biological warfare, with the disease purposefully being deployed. (Paul Gregoire, Sydney Criminal Lawyers, May 25, 2019).
---
May 9, 2019 – Politics in Service of Peace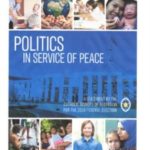 A STATEMENT BY THE CATHOLIC BISHOPS OF AUSTRALIA FOR THE 2019 FEDERAL ELECTION
Christian faith is not a private matter. It shapes how we live our lives in public,
as well as how we relate to God.
Politics can be the object of criticism, even scorn, but it is an arena in which we can express our faith and therefore the truth of our humanity. As citizens who are Catholic, we have the opportunity to participate in the electoral process, to use our voice and our vote for the benefit of the whole community.
As bishops, we offer this statement as a way of sharing key points of Catholic teaching that you  may want to reflect upon as we  prepare for the federal election.
---
May 6, 2019 – NSW Pax Christi Convenor's Report
Fr Claude Mostowik reports on the activities in April 2019.
Read the full report.
Photo: Fr Shenouda, Fr Claude Mostowik and Rev John Barr share their reflections at the Palm Sunday Rally. held on Sunday 14th April 2019.
---
April 23, 2019 – Statement issued by the members of "Religious and Priests for Human Rights" (RPHR)
April 23, 2019 was declared a 'day of national mourning' by the Sri Lankan government, with the call to remember those who lost their lives and suffered injuries …
We, together with the Sri Lankans and the members of the international community mourn the death of over two hundred and fifty innocent persons and the injured still recovering in hospitals in the country …
RPHR, insists on conducting impartial inquiries to determine the institutions and the heads of the institutions that permitted this mayhem and be prosecuted irrespective of their standing in the community.
Photo: Fr Nandana Manatunga is one of the signatories to this statement and a member of Pax Christi International.
---
April 16, 2019 – Pax Christi International mourns the death of International Board member Fr. Neles Tebay of the Papua Peace Network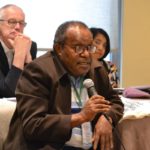 6 April 2019 – It is with great sadness that Pax Christi International shares the news of the death of Fr. Neles Tebay, a member of our International Board and the coordinator of the Papua Peace Network. Fr. Neles, who suffered from bone cancer, had been in intensive care for the last few weeks at St. Carolus Hospital in Central Jakarta. He died on Sunday, 14 April.
Photo: Fr Neles Tebay speaking at the Pax Christi Asia Pacific Consultation held in Philippines in December 2017.
---
May 4, 2019 – Nuclear age: Humanity is flirting with extinction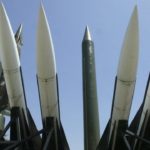 The most stunning and frightening truth about the nuclear age is this: Nuclear weapons are capable of destroying civilization and most complex life on the planet, yet next to nothing is being done about it. Humanity is flirting with extinction and is experiencing the "frog's malaise." It is as though the human species has been placed into a pot of tepid water.
---
April 4, 2019 – Pope Francis: Countries that sell arms have no right to talk about peace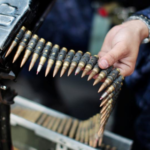 VATICAN CITY (CNS) – "Nations that actively engage in arms dealing and help foment war in other countries should not expect to find peace in their own lands", Pope Francis said.
"Countries that sell arms', he said, "have no right to talk about peace. They are fomenting war in another country, and then they want peace in their own land."
Photo: An army special forces soldier checks a machine gun before an infiltration exercise in Ilopango, El Salvador, May 4, 2016. (CNS photo/Jose Cabezas, Reuters).