News
New Zealand: Pax Christi Aotearoa-New Zealand releases statement,
"Restoring a Broken Promise"
by Kevin McBride
National Coordinator, Pax Christi Aotearoa-New Zealand
17/3/19 – Pax Christi Aotearoa-New Zealand, a national section of Pax Christi International, the Catholic Peace Movement, joins the many organisations, groups and individuals who have shared their condolences with the victims of the tragic events in Christchurch, with their families and the wider Muslim communities in New Zealand and worldwide. Such an attack on people practising in peace the faith in which they believe must be a warning to all of us that there are undercurrents of intolerance and hatred running under the surface of our society. These must be addressed if we are to live in the peace which brought those victims to our society, the peace to which we all aspire.  Read More.…
3 March 2019

–

Statement of Pax Christi Asia Pacific on the Tensions between India and Pakistan
Pax C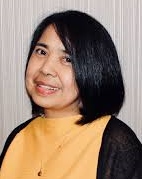 hristi Asia-Pacific calls for the immediate de-escalation of the military tensions between India and Pakistan that can escalate into a war between two nuclear armed states.
The long standing conflict have caused much suffering to the peoples of both states, including those in the disputed territory of Kashmir. We do not wish this conflict to escalate any further because the possible use of nuclear weapons against each other will endanger not only India and Pakistan but the whole Asia-Pacific region as well. Even a limited nuclear exchange can bring catastrophic harm due to massive loss of lives and famine due to nuclear winter  Read more … 
17 February 2019 – Just Peace: A timely roadmap for
Australia or impossible dream – Part 2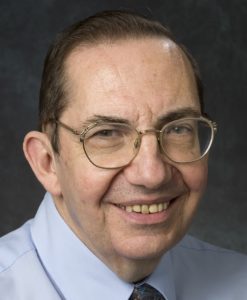 The many failings of current policy design and implementation in Australia clearly point to the need for new directions of the kind suggested by just peace thinking. A case in point is the failure of successive governments to devise an energy policy that delivers low emissions electricity and affordable energy for those on low incomes. As of now Australia is poorly placed to meet the emissions target set by the Paris agreement of 26-28% reduction in national emissions compared to 2005 levels – a rather modest target when compared to that of other advanced economies. Source: John Menadue – Pearls and Irritations. Read more …
10 February 2019 – Just Peace: The only antidote to the age of violence – Part 1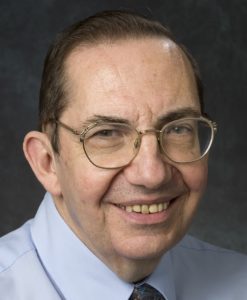 Endemic violence, the hallmark of the last hundred years, shows no sign of abating. The death toll resulting from war in the 20th century is 187 million and probably higher. The number of armed conflicts in the world has risen steadily since 1946 and now stands at 50 or more in any one year. In each case 'just war' rhetoric has been invoked to defend the indefensible. It is time to shift our thinking and public discourse from 'just war' to 'just peace'. Source: John Menadue – Pearls and Irritations. Read more …
6 February 2019 – Pax Christi AGM – New Ways Forward for Peace
Pax Christi Australia (NSW) will be holding its AGM on Monday 4th March 2019 at the Edmund Rice Centre for Justice and Community Education. Guest speaker at the event will be Dr Keith Suter who will speak on the topic 'New Ways Forward for Peace'. The AGM's flyer can be downloaded here.
Dr Keith Suter is a political and economic commentator, strategic planner, conference speaker, author and broadcaster.
He has been appointed to many prestigious roles throughout his career, including Chairperson of the International Humanitarian Law Committee of Australian Red Cross (NSW), Chairperson of the International Commission of Jurists (NSW), Director of Studies at the International Law Association (Australian Branch) and Managing Director of the Global Directions think tank.
Dr Suter is TV Channel 7 "Sunrise" Foreign Affairs Editor. He is also a broadcaster on Australian radio each day and has a weekly foreign affairs podcast: https://www.podcastone.com.au/Global-Truths
27 January 2019 – A Word from the International Secretariat
This past October and November, members of the International Secretariat had the opportunity to witness firsthand how peace and nonviolence are at work in New Zealand. Pax Christi Aotearoa shared with us the stories of Parihaka and its legacy in their nation today and how their work is influenced by the historic events at Parihaka and Maori culture.
Stories in the latest Pax Christi International Newsletter include the launch of Christi International advocacy guide with examples of successful work by its representatives, members and partners from around the world. Read more …
Photo L to R: Sr. Bridget Crisp, rsm; Barbara and Kevin McBride, coordinators of Pax Christi Aotearoa and Greet Vanaerschot, Christi International Secretary General in New Zealand.
11 January 2019 –
P
ope Francis Rejects Existence of Nuclear Weapons
Vatican City, Jan 7 (Prensa Latina) Pope Francis said on Monday that the existence of nuclear weapons is functional to a logic of fear that has to do not only with parties in conflict, but with the entire human race.
In his speech before the Diplomatic Corps accredited to the Holy See, on the occasion of the congratulations for the new year, the Supreme Pontiff said that international relations cannot be dominated by military forces, reciprocal intimidation or the ostentation of military arsenals.
In this regard, he pointed out that it is sad to see how the arms market not only does not stop, but there is an increasingly widespread tendency for individuals and states to arm themselves. 
Continue reading …
19 December 2018 – 
Message from Pope Francis for the Celebration of the 52nd World Day of Peace on 1 January 2019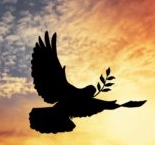 The following is the text of the Message of the Holy Father Francis for the celebration of the 52nd World Day of Peace, to be held on 1 January 2019 on the theme: Good politics at the service of peace.
In sending his disciples forth on mission, Jesus told them: "Whatever house you enter, first say, 'Peace be to this house!' And if a son of peace is there, your peace shall rest upon him; but if not, it shall return to you" (Lk 10:5-6).
Bringing peace is central to the mission of Christ's disciples. That peace is offered to all those men and women who long for peace amid the tragedies and violence that mark human history.[1] The "house" of which Jesus speaks is every family, community, country and continent, in all their diversity and history. It is first and foremost each individual person, without distinction or discrimination. But it is also our "common home": the world in which God has placed us and which we are called to care for and cultivate.
So let this be my greeting at the beginning of the New Year: "Peace be to this house!" Continue reading …
12 December 2018 – Is Migration the "Mother of all Problems"?
By Fr. Paul Lansu
Senior Policy Advisor, Pax Christi International
Europe is now home to people from all over the world. In most European countries, we see the increase of rejection of new foreign citizens in Western society. Anti-migration sentiments are growing. In the south and east negative attitudes prevailed. In Italy for instance, one in every two persons perceive migration as a problem. Several European countries have built fences and barriers at their borders playing on people's fear of foreign threats and focusing on the dangers from immigration of terrorism.  Recent elections in different EU states demonstrate that concerns surrounding migration and asylum continue to dominate the public space, shape national, and EU politics. Extremist (right wing) political parties are winning votes massively.  Read more …
17 October 2018 –
Pax Christi Australia (NSW) Convenor's Report
The October Report includes news on the following:
Launch of Social Justice Statement at Cathedral Hall in Parramatta on 6 September with links to addresses by Bishop Vincent Long, Jack De Groot and Netty Horton;
MSC Conference: Orientation Day for Delegates (11 September) followed by Justice, Peace and Integrity of Creation Conference comprising three days (12, 13 and 14 September);
Attendance at Aboriginal Reconciliation Church in La Perouse (18 September);
World Day of Prayer for Peace at Parramatta Mission (21 September) and much more!
13 October 2018 – Fair Treatment Campaign launched in Sydney with Sir Richard Branson
The Fair Treatment Campaign, a church-led coalition that is lobbying the NSW government to decriminalise drugs, was launched at a Sydney Town Hall event on 12 October 2018. The keynote speaker at the launch was Sir Richard Branson who has been a long term advocate for ending the war on drugs. The campaign is backed by 60 organisations, including the Law Society of NSW, the NSW Bar Association, and the NSW branch of the Health Services Union. Read more about the campaign here.
29 September 2018 – Five Reasons to Support a Total Ban of Nuclear Weapons Today
The date, September 26, is the United Nations' International Day for the Total Elimination of Nuclear Weapons. One year has now passed since the historic adoption of an international treaty which aims to make these weapons illegal. In an article published by Greenpeace International on September 26 this year, Jen Maman provides five reasons as to why these weapons of mass destruction must be banned in order to build a peaceful world. These reasons are:
They cause catastrophic harm;
They are pointless;
They cost us a fortune;
They carry huge proliferation risks;
They are the only weapons of mass destruction which have not yet been (really) banned.
Read the full article here.
12 June 2018 – Historic meeting between Donald Trump and Kim Jong-un
Pax Christi International welcomes today's first step towards rapprochement between U.S. President Donald Trump and North Korean leader Kim Jong-un. This summit will make history if it enables the two parties to come to the negotiating table and lays a foundation for peace. We hope that the Singapore summit can lead to new relations between the two countries. (Pax Christi International). Read more …