News:
14 April 2023:Neither Their War Nor Their Peace _ Professor Clinton Fernandes The Unreported Truth
A pressentation by Professor Clinton Fernandes at Pax Christi Australia NSW Annual General Meeting  held online on 3 April 2023
---
19 March 2023:  Submarine deal 'part of a powerful propaganda campaign to foster fear of China'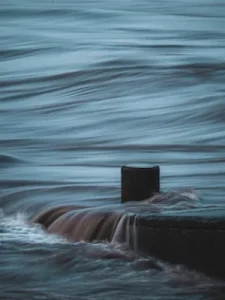 The new security pact between Australia, Britain and the US – which includes supplying nuclear powered submarines to the Royal Australian Navy – has been described by an Australian missionary, active with Pax Christi Australia, as "part of a powerful propaganda campaign to foster fear of China."
"AUKUS is nothing new except that it is a revitalisation of three countries that colonised this region in the 1880's and is doing it again," said Fr Claude Mostowik of the Missionaries of the Sacred Heart. He added: "AUKUS is a continuation of Australia abdicating its sovereignty. After being on the coattails of Britain until the Second World War we are now joined at the hip with the USA which is a greater threat to our security and our capacity to say 'no' to US interventions in the regions."
Fr Mostowik felt that China is not seen as a threat by many in the peace movement or by many enlightened academics. He said, "much of the rhetoric is about increased need for protection by armaments, including nuclear, rather than focusing on engagement, dialogue, diplomacy and negotiation that leads to understanding." He takes the view, "we must talk down the possibility of conflict and talk up the need for collaboration and understanding as a way to peace and stability." He felt very few leaders are taking the latter position, with notable exceptions being Antonio Guterres, Secretary General of the United Nations, and Pope Francis. "Will we listen to them rather than those who have much to profit from military conflict?"
Article in ICN independent Catholic News: Ellen Teague
Read Full Article Here
---
15 February 2023: 20th Anniversary Of Huge Demonstrations Against Impending Iraq War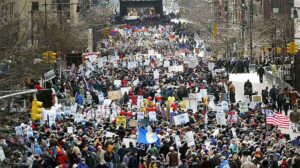 On the weekend encompassing Friday 14 February to Sunday 16 February 2003 in Australia, coordinated mass protests against the impending Iraq War occurred around the world in over 600 cities. This global mass protest was described as the largest protest event in human history. According to the BBC 6-10 million people protested in a total of about 60 countries. In Italy the Rome protest involved about 3 million people, and in Spain the protest in Madrid involved 1.5 million people.
On Friday 14 February the protesters totalled  150,000 people in my city Melbourne (I and family were there with highly visible black on white STOP WAR placards). On 16 February 250,000 people protested in Sydney, and 100,000 in Brisbane. About 600,000 demonstrated against the impending Iraq War in cities around Australia [1-5]. Between January 3 and April 12, 2003, 36 million people across the world globe participated in some  3,000 protests against the Iraq War [5].
Read the full report HERE
---
6 February 2023: The Uluru Statement from the Heart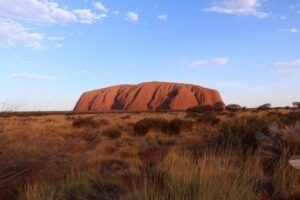 The Uluru Statement from the Heart asks Australians to walk together to build a better future for establishing a First Nations Voice to Parliament enshrined in the Constitution, and establishment of a Makarrata Commission for the purpose and truth telling
Do you need a better understanding of what is being asked?
Please see links below for two resources prepared by Edmund Rice Centre for Justice and Community Education.
Ulhuru Statement from the Heart Discussion  Resource Kit
Ulhuru Statement from the Heart Resource Kit for Teachers
---
Christmas 2022 Reflection _ Fr Claude Mostowik msc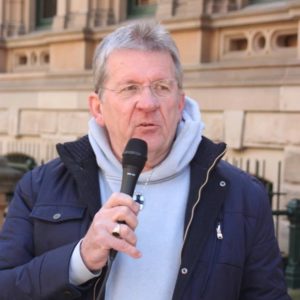 As people entered Adelaide's Cathedral for Christmas some years ago, they found the Christmas crib smashed. Statues of Mary and Joseph were urinated over, and the Jesus statue smashed. The archbishop instructed that the broken pieces of Jesus be gathered in a basket and places before the altar. The desecrated image and vandalised crib gave people much to think about as the broken bits produced a powerful image of Jesus' rejection by the world; how people are treated; and, how we treat God's gift of creation. The broken statue was also an invitation to refashion Christ, to rebuild his body in the world.
How we hear and interpret the Christmas story matters. Some details provide a basis for social justice work today – that Jesus was born into immense poverty, announcements were made to social outcasts, the politically, economically, socially, and religiously privileged bypassed, and fleeing violence as refugees. We are challenged more and more to seriously reflect on the broadly inclusive meaning of Christmas. Merely singing carols about 'Emmanuel' (God with us) can miss the profound depth of these words: that God has joined our struggle here on Earth. God so loved the world that God chose to enter it, and the very fabric of creation of which we too are a part.
Just after COP 27 in Egypt (in November) and COP 15 in Canada (in December) we must recognise the wider – indeed, the cosmic significance of the Word becoming flesh, as we realise that we are not at the centre of creation, as we work to respect, preserve, and protect our creaturely sisters and brothers in Christ. The good works for people on society's edges can be circumscribed when the truth to is not spoken to Herods of today; when we do not risk confronting the immoral behaviour of political powers that create widows and orphans and destitute asylum seekers as well as impoverishing people around the world and our Common Home – the Earth. God's entrance into creation as Emmanuel — 'God with us' — signifies God's love for all creation, all creatures, humans included. All are interconnected and interdependent. Everything in the created world is implicated in God's decision to become flesh. All of God's creatures are touched by and benefit from God's gift of love and life in the Incarnation. However, what happened in Bethlehem is just part of the story. That baby grew up to be a man who faced evil and spoke out against it. We must do no less. See full Reflection Here
---
22 November 2022: Tribute to Fr Peter Maher by Fr Claude Mostowik msc
Father Peter Desmond Maher OAM
June 17, 1950 – November 8, 2022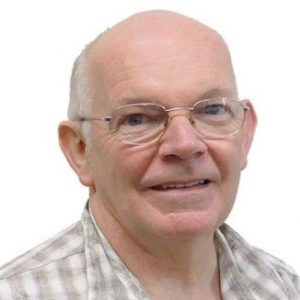 Father Peter Maher died peacefully on Tuesday, November 8, 2022.  Peter left family and friends who loved him deeply. The priest who delivered the homily at Peter's funeral invited all in the congregation to just spend a short time to look into the eyes of Peter's photo on the cover of the Mass booklet. It was a very moving moment.
We could easily list the many organisations that Peter was part of but that would not adequately cover his presence in them because they were always about people – God's beloved people. The people he ministered to became special in his world. His ministry took him among women and men who were discriminated against, shunned, and excluded by the church and society. His humble, always welcoming, and gentle presence touched people and showed them, whoever they were, that their lives can be filled with compassion and meaning that also inspired them to also pass on that compassion to others. His nonviolent advocacy for all in the various communities he came among also left him on the edges from some sections of the official church.
Peter was a long-time member of Pax Christi and when parish priest at Newtown hosted Pax Christi meetings in the presbytery for several years. He was a man of peace and courage in welcoming Catholic Acceptance (for Gay Catholics) to use the church every week for many years to have their Eucharist. He made Acceptance a ministry of his parish in which many parishioners shared.  It is important to note that he had a wonderful relationship with the Indonesian Catholic community who also used the premises for their weekly Eucharist. It was not long after he retired, this community was moved on.
Until recently, Peter was editor of The Swag, the National Council of Priests quarterly magazine. He Co-chaired Rainbow Catholics InterAgency for Ministry, Australia. He chaired Rachel's Vineyard Retreat Ministries, Sydney. He had been a chaplain at the University of Technology (UTS) where he was able to host a number of forums for Pax Christi New South Wales on treatment of refugees and asylum seekers after the 2001 Tampa saga. He was recipient of a UTS Human Rights Award in 2008 and the Ally Award Celebrating and Supporting Sexual Diversity and Identity and the Alumni Community Award in 2015. In 2015 he was awarded an OAM.
Peter was always concerned that the Church in Australia engage in a deep listening, a competent dialogue, and a compassionate and just course of action where the experience of people normally excluded or silenced are listened to.  As with the Syrophoenician woman who became Jesus' teacher, these outsiders, irrespective of age diversity, gender, spirituality, training, sexuality, marital status, and different abilities, informed the journey of the Church.  His concern was that each one of us can fulfil our God-given giftedness without prejudice. His belief was that we need people alive and awake to the forgotten, silenced, hurt, alone, discriminated against and afraid. He felt that we need people who can articulate the joy and pain of human vulnerability and be more awake to the reality of those around us and less blind to the injustice and inequality.
Having known Peter for nearly 30 years, there is a deep sense of loss but also a deep sense of gratitude to God for his presence through Peter. Those present at his funeral, members of Acceptance, LGBTIQ+ people, Indigenous people and women who had found themselves in various forms of distress – who were touched and cared for by him – will miss him but know that they have been 'touched by an angel.'
---
11 November 2022:
Honour the War Dead by Ending War
We join the traditional Armistice Day ceremony with a message of peace. All who lose their lives in war should be remembered and honoured, as victims of the horror that is war, rather than as heroes.
Meeting at 10.30am Martin Place SYDNEY Please come and join our gathering to spread the message.
---
6 November 2022: Martha Inés Romero has been appointed secretary general as of 1 January 2023.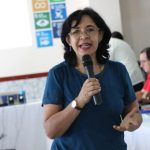 Pax Christi International, the global Catholic movement for peace and nonviolence, is pleased to announce that Martha Inés Romero has been appointed secretary general as of 1 January 2023.
Based in Colombia, Martha Inés has served Pax Christi International for over 15 years, including a term in the international board. She is currently the regional coordinator for Latin America and the Caribbean. She will continue in this role as she also takes up her duties as Secretary General.
Martha Inés describes herself as a "humble life-long learner," and brings a rich depth of experience working throughout the Americas and with global partners. She studied conflict transformation at the Kroc Institute for Peace (USA) and was a member of the Catholic Peacebuilding Network. She has contributed to the transformation of Catholic teaching through promoting a culture of peace, nonviolence, and reconciliation, first with Catholic Relief Services, contributing to the Caritas Internationalis network, and then with Pax Christi International, through participation in synodal processes and the Laudato Si' Action Platform.
She is both ecumenically and interfaith minded and works with partners across the civil society for dialogue and cooperation within communities across Latin America and the Caribbean. Her previous experience is in the aid sector, where she held international roles at OXFAM Great Britain and CRS.
"I am humbled by the opportunity to lead Pax Christi International in this challenging time," said Romero. "I look forward to listening and learning from our dedicated members and partners worldwide. The diversity in our movement is our main strength, one that we can draw on as we transform communities through justice, peace, and nonviolence."
Pax Christi International co-presidents Bishop (Em) Marc Stenger and Sr Wamuyu Wachira also expressed their appreciation for Martha Inés as she takes up her new role within our movement.
"I admire the great ability of Martha Inés to mobilize and unite for the sake of human rights, justice, peace, and the preservation of Creation. She's a tireless worker, seizing every opportunity for dialogue and connection throughout Latin America and now around the world," said Stenger.
"We thank Martha Inés for generously accepting this call to serve, and the willingness to be open to the will of God in this new role and respond to the needs of this movement at this time of our history and beyond," remarked Wachira. She continued, recalling the words of Psalm 18, "May the Lord continue to be your rock, your fortress, in whom you will continue to find joy and hope, take refuge in situations of challenges, the Lord who will always be your shield and stronghold."
Martha Inés Romero will replace outgoing Secretary General Greet Vanaerschot, who retires after 40 years of service to Pax Christi International in a variety of roles. There will be opportunities for the movement to welcome Martha Inés and express gratitude to Greet in the new year.
---
16 October 2022: Faiths 4 Climate Justice Multi-faith Services:
Message from ARRCC _ Thea Ormerod 

What a huge team effort yesterday! Organising groups in 13 different locations across Australia and the Pacific designed beautiful Faiths 4 Climate Justice Multi-faith Services which were attended by many hundreds of people of faith. We were in our element! People from the Pacific shared their experiences and people chanted, prayed, sang and meditated in ways that were always rich and varied, and sometimes really quite moving.
Some supporters showed their deep spiritual commitment to the cause by praying and meditating all through the night before the services in the morning.
As well as being meaningful in their own right, the Services created local interest for a wide range of media outlets leading to much more extensive media coverage than the open letter would have received on its own. Local radio stations took a keen interest. Our passionate and articulate spokespersons shared their wisdom in dozens of radio interviews, many of them on the ABC.
The amazing Fahimah Badrulhisham has quickly put together this draft 2-minute video clip (more photos will be added) summing up some of the achievements of the day. Please share it and any relevant photos and coverage on Facebook and Twitter, tag Anthony Albanese (write @AnthonyAlbanese and choose the relevant image that pops up) and add #Faiths4Climate.
Thank you also to all the First Nations and faith leader signatories, who have lent the weight of their authority to the open letter itself. We were reliably informed that this sometimes involved careful discussion amongst their community leaders, so support wasn't given lightly.
A HUGE THANK YOU to all who made the day a success!
Uncle John Lochowiak leads a smoking ceremony in Adelaide. Photo credit: Nadav Kaminsky.
Outdoor service in Bunbury. Photo credit: Charo Chacon.
Participants at Parramatta. Photo credit: Michael O'Farrell.
Participants in Brisbane. Photo credit: Peter Branjerdporn.
---
12 October 2022:

Media Release – For Immediate release date -12th October, 2022
'Pax Christi Australia endorses wholeheartedly this statement by Independent and Peaceful Australia Network' Fr Claude Mostowik msc  Pax Christi Australia , National President
Australian Peace Movement says NO to sending ADF to Ukraine
IPAN calls on the Australian Government to reach out to the United Nations and to Ukraine and Russian leadership and call for an immediate ceasefire and a negotiated settlement of the conflict
Recent statements from Defence Minister Richard Marles echo knee jerk response from then Prime Minister John Howard after 9/11 leading us into the horrific no exit 20-year war in Afghanistan.
The Independent and Peaceful Australia Network (IPAN) and its members are greatly concerned by the recent comments made by Defence Minister Richard Marles that: "Australian troops could help train Ukraine's armed forces following Russia's "appalling" attack on Kyiv.
"All people and organisations who care about humanity condemn the Russian attacks on cities throughout Ukraine, in response to the unjustified attack on the Kerch bridge by Ukrainian forces supported by NATO" stated IPAN spokesperson Annette Brownlie.
"However, there is a real danger that this escalating tit for tat military response will lead Ukraine, Russia, Europe and possibly the world into a deeper more dangerous conflict."
"Recent history shows that Australia sending the ADF to "train" or "advise" in overseas wars has been the "thin edge of the wedge" for increasing involvement leading to direct involvement in military actions"
Ms Brownlie also stated: "The result has been disastrous for the country concerned and for our ADF". "This is not the time to support further escalation". "It is however the time to call for a ceasefire under UN supervision and begin negotiation for a security solution addressing the needs of all parties to the war."
"Mr Marles claims a sense of heartbreak as we all do." "To suggest however that Australia should send troops at the same time that the Albanese government has just agreed to hold an Inquiry into the way in which we go to war is the wrong decision and very worrying as well as contradictory", stated Ms Brownlie.
Australians for War Powers Reform (AWPR) have worked hard since the beginning of the Iraq War in calling for an Inquiry and they provide a timely reminder:
"The decision to go to war is one of the most serious choices any government will face. The cost to the nation can be enormous, often with unknown consequences" (AWPR Website).
For interviews and further enquiries:
Media Interviews: Annette Brownlie: 0431 597 256
IPAN Media Liaison:  Kathryn Kelly, contact 0417 269 984
PO Box 573 Coorparoo Brisbane Qld Australia 4151
ipan.australia@gmail.com      www.ipan.org.au
---
8 October 2022: Clare Daly debates Ukrainian War in EU parliament
As war in Ukraine escalates out of control, out come the vicious, scapegoating slurs against those who speak for peace: "cronies," "puppets," "stooges," "agents." Opposing the horror of war is not "anti-European," "anti-Ukrainian" or "pro-Russian." It's common sense.
---
4 October 2022:   To all who care about humanity's and the planet's future
By Joseph Camilleri, Richard Falk and Chandra Muzaffar– John Menedue's Public Policy Journal Pearls and Irritations
Pax Christi Australia  is currently helping publicise and invite signatures supporting this statement along with Independent Peaceful Australia Network, Sydney Anti AUKUS Coalition and many other groups who recognise the urgency of action and are trying to build some civil society interest/consensus around this statement
Humanity has reached a tipping point. It is time for governments, international institutions and people everywhere to take stock and act with renewed urgency……..
A global power shift is taking place. The West-centric world, in which first Europe and then the United States held sway, is giving way to a multi-centric, multi-civilisational world in which other centres of power and influence are demanding to be heard.
Failure to accept this new reality spells immense danger. A new Cold War is now in full swing, which can at any moment mutate into a hot war. In the words of UN Secretary-General Antonio Guterres, "humanity is one misunderstanding, one miscalculation away from nuclear annihilation". Read the full Statement HERE
---
8 September 2022: Message of Solidarity to Members of the Rural Missionaries of the Philippines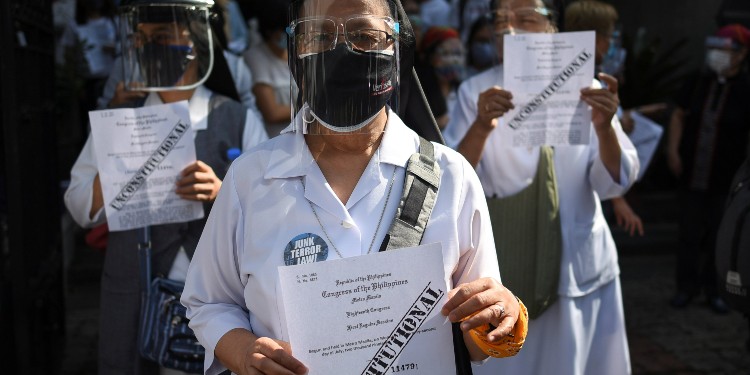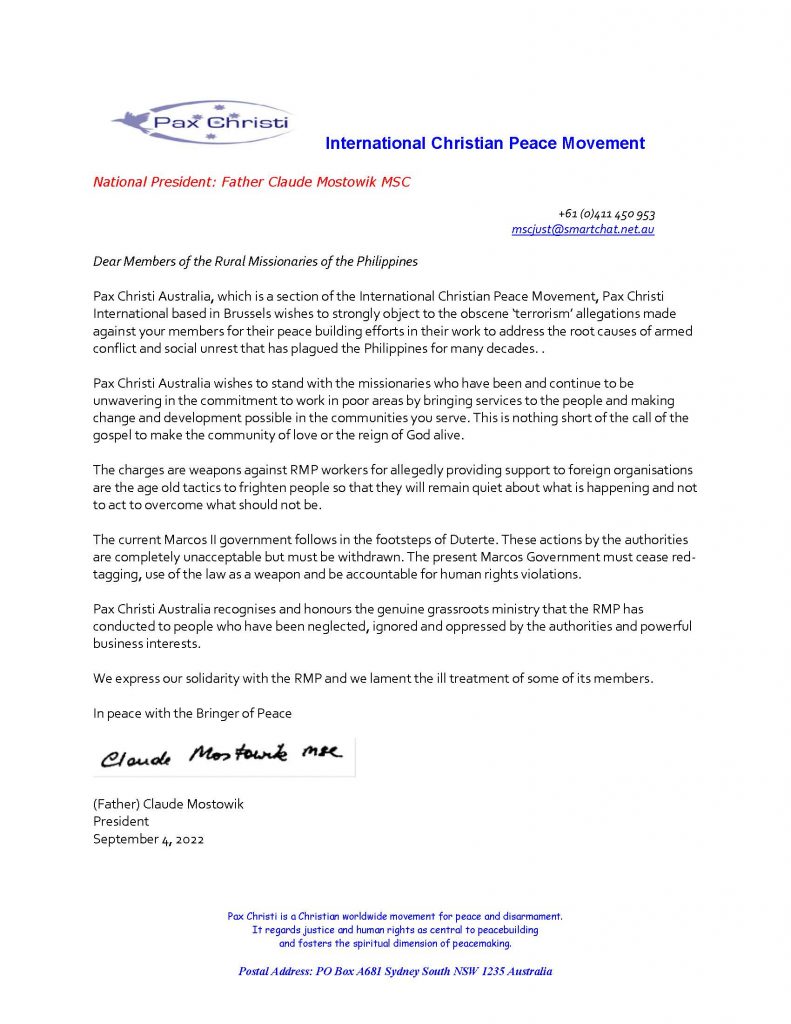 1 September 2022: SRI LANKA _ Why people get on boats….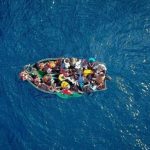 If you asked most Australians to tell you about the current situation in Sri Lanka, you might hear that the schools had to close because there were no supplies and that the country had run out of petrol, or you might just see a shrug and a blank look. For the affluent west, not much attention is paid to this small South Asian island nation. So, it is no wonder that the humanitarian crisis currently affecting Sri Lanka is receiving no real consideration. This is further compounded by either inaction or the application of standard old "go back to where you belong" tactics employed previously by so many Australian governments towards those fleeing their homeland and looking for safety and security in Australia. It is therefore vital to unpack the roots of the current political and economic situation leading to this humanitarian crisis and resulting in Sri Lankan refugees attempting to get to Australia. Equally important is the Australian response to this situation.
Several people have commented on the strength of a society. In searching for a pertinent comment, I had to settle for an American rather than Australian voice, however. Hubert Humphrey, who served as US President from 1965 to 1969, said:
"The moral test of government is how that government treats those who are in the dawn of life, the children; those who are in the sunset of life, the elderly; those who are in the shadows of life; the sick, the needy and those with disability."
There is now another moral test for our own government! Read full article HERE
---
27 August 2022: Statement on Raid Against Palestinian Human Rights Organizations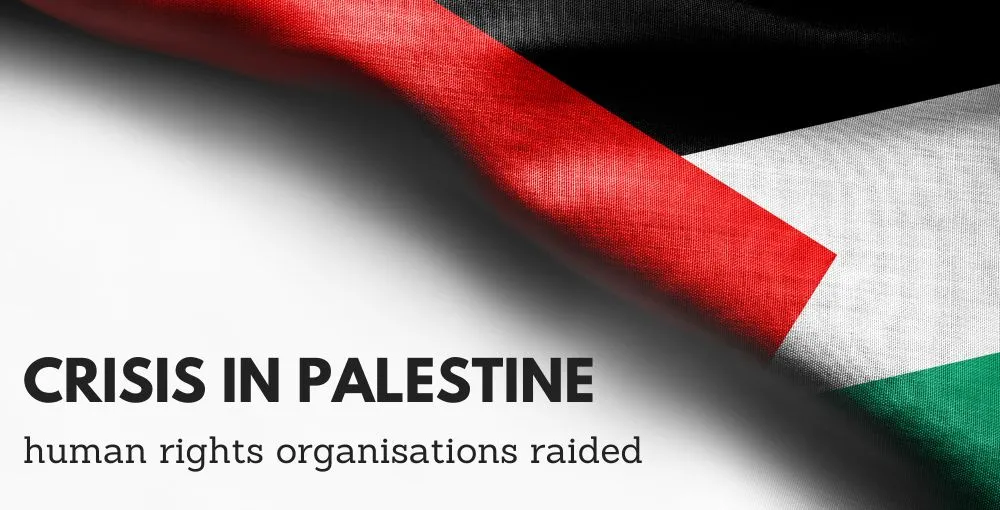 By Editor in Home Page Feature, Latest News, Toward a Just Peace in Israel and PalestineonAugust 24, 2022
Pax Christi International, August 2022
Statement of PCI after the raid against human right and civil society organizations
Pax Christi International stands in absolute solidarity with the seven prominent Palestinian human rights and civil society organizations whose offices were violently raided, contents confiscated, and office doors welded shut in the early morning hours of 18 August 2022.
We unequivocally condemn this physical assault by Israel and join the international community in demanding that it be held to account for its actions. Such repression and intimidation of respected civil society organizations must not be allowed.
In addition, the shameless destruction of St. Andrew's Episcopal Church in Ramallah by Israel's occupying forces must be widely denounced, especially by faith leaders around the world. As a Catholic organization, Pax Christi International urges our bishops in particular to support the Diocese of Jerusalem, which called these attacks "a violation of international law and a terroristic act against the entire community." Read Full Statement HERE
---
15 August 2022: Egyptians mourn 41 killed in Cairo Coptic church fire
A message has been sent to Father Shenouda Mansour, Secretary General of the NSW Ecumenical Council
Dear Father Shenouda
I heard about this terrific fire and great loss of life early this morning and immediately thought of you and the Coptic Community in Egypt and in Australia who have born such pain and suffering in recent years.
When will these tragedies end for your people? The pain and suffering is ever recurring in Egypt irrespective of how or who is involved in these events. On behalf of Pax Christi Australia my condolences to all who suffer this grief. I pray for comfort and consolation for those who have been directly affected, relatives, friends and fellow worshipers, and may they experience the compassionate heart of God with them in the pain through the love and care of those around them.
Peace
Fr Claude Mostowik msc President Pax Christi Australia
---
29 July 2022:
Media Statement: Arbitrary Executions Will Not Save Myanmar

Pax Christi Australia absolutely condemns the Myanmar junta for the cruel execution of activists, as well as the ongoing cruel repression of human rights since the coup against the elected government. Pax Christi Australia is part of the International Christian Peace Movement, Pax Christi International. Pax Christi Australia is also part of the Asia-Pacific Pax Christi Facilitation Group that includes various countries from this region.
Hands off Cain and Amnesty International report that more and more countries have been taking steps to abolish the death penalty. The Myanmar government by resuming executions, the first since 1989, of four democracy activists accused of aiding in alleged 'terror acts" must be condemned by all religious and humanist groups.
We urge the Australian Government on our behalf to speak out strongly against such brutal actions, that have the aim to suppress any right of people's freedom to protest against unjust laws. Please read full statement HERE
---
13 July 2022: Plastic Free July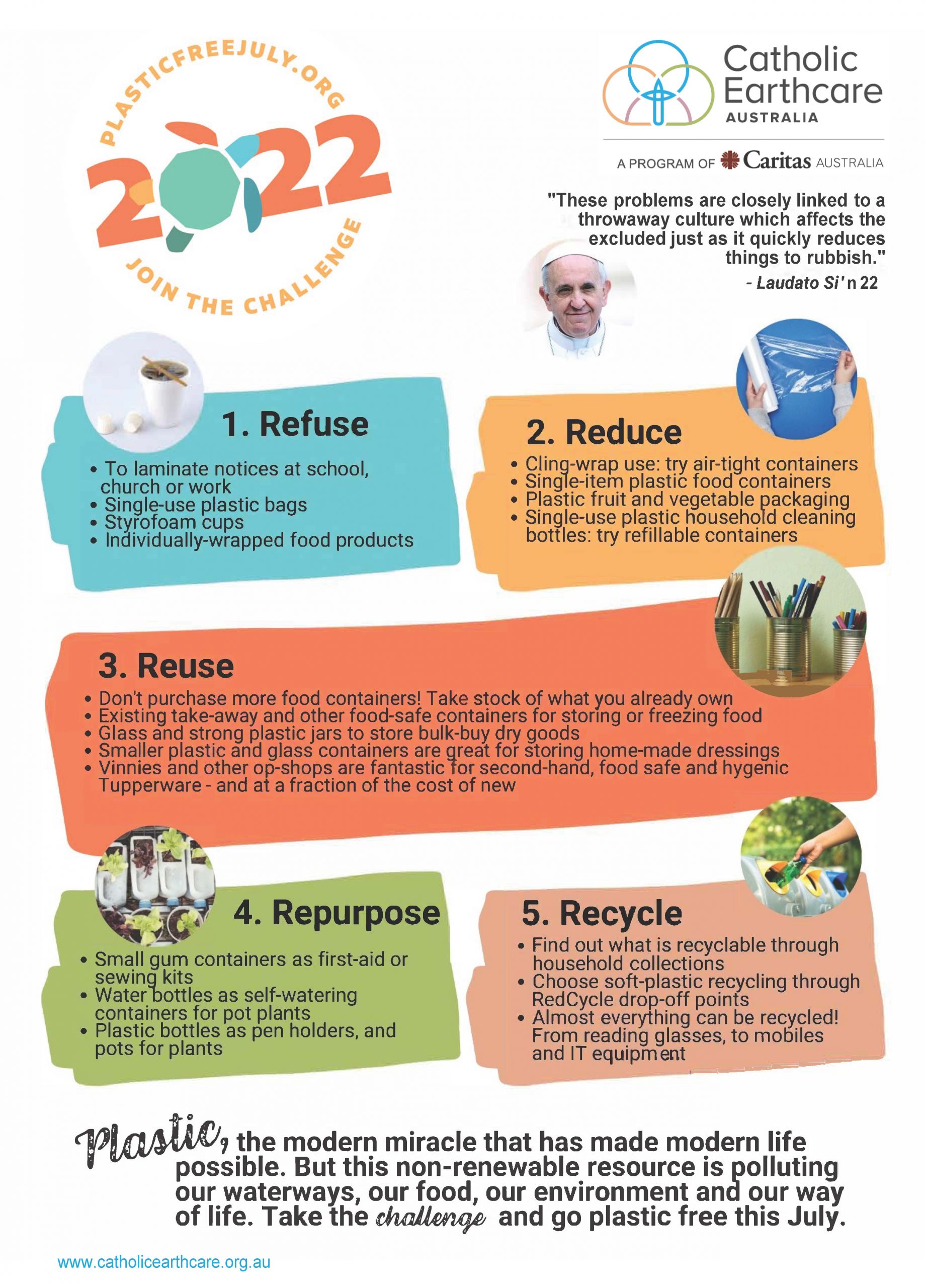 ---
19 June 2022: Pax Christi Aust NSW Branch Convenor's Report June 2022
May 10 Indo-Pacific Expo protest Stop the Naval Arms Bazaar in Sydney May 10-12
Pax Christi Members were among the protestors. The expo is sponsored by the NSW and Federal Governments and includes merchants of death from Europe, the US and Israel. Buyers from impoverished countries will be there to spend big dollars that should be used to meet their people's needs rather than profits for the arms corporations.
More weapons don't make us safer; they make us poorer!
Say NO to the merchants of death! Darling Harbour side International Convention Centre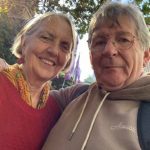 SPEAKERS Pastor Ray Minniecon, Lee Rhiannon, Alexander (Port Kembla campaign against a nuclear submarine base), Maria Tiimon, Lynda Forbes (Hunter Peace Group), Wendy Bacon, Warren Smith (MUA), Nick Deane (IPAN and Marrickville Peace Group), Nick Rogers (Sydney Uni student), Pip Hinman (Sydney Anti-AUKUS Coalition)
Nuclear submarines built for the AUKUS deal will cost Australia up to $120 billion, possibly more. Liberals and the ALP are both committed to AUKUS
Liveable welfare payments are easily affordable; global warming, bushfire and flood mitigation are needed– but the system prioritises the capacity to kill
Tell the government, the military and the arms dealers that it is time to disarm the seas.
Please read the full report HERE
---
24 May 2022 French's Forest Catholic Parish Social Justice Group News _ A Response to the Global Prayer Service for Myanmar        Prepared Anne Lanyon Pax Christi Member
"A great cultural, spiritual, and educational challenge stands before us" Laudato Si' #202
While the invasion of Ukraine has us praying and caring for the suffering Ukranians and those in Russia who would like things to be different, the people and earth of Myanmar are also suffering and needing our prayers and support.
In February 2021, their democratically government was deposed in a coup by the military power bloc. In April 2022, their leader, Aung San Suu Kii was sentenced to five years jail by a military-ruled court. Source  Currently, nearly 1 million people have been displaced due to military action which includes shelling of villages and laying of landmines. Source Very recently, the Union of Catholic Asian News reported that, "Some 16 parishes in Loikaw Diocese in Myanmar's Kayah state have been totally abandoned with the escalation of the conflict."  Source
It is hard for us to imagine what life might be like under these conditions. Members of the FFCP Social Justice Group have participated in webinars and prayer gatherings since the coup in order to listen to the cry of these poor and the cry of the Earth there. We have listened to the voices of the Burmese diaspora in Australia and their desperate desire for help for this suffering country. We know that what happens there affects all of us. Read the full article HERE
---
24 April 2022:
Global Prayer Service for Myanmar on May 8th 2022

Pax Christi Asia Pacific 

invites you and friends to this

 Online Prayer Service. 

See Flyer for times. I

nform 

networks and friends, including Burmese and Asians. 
Use Registration link below 

to 

receive

 confirmation

:

 
16 April 2022:  Palm Sunday Rally held last Sunday 10 April 2022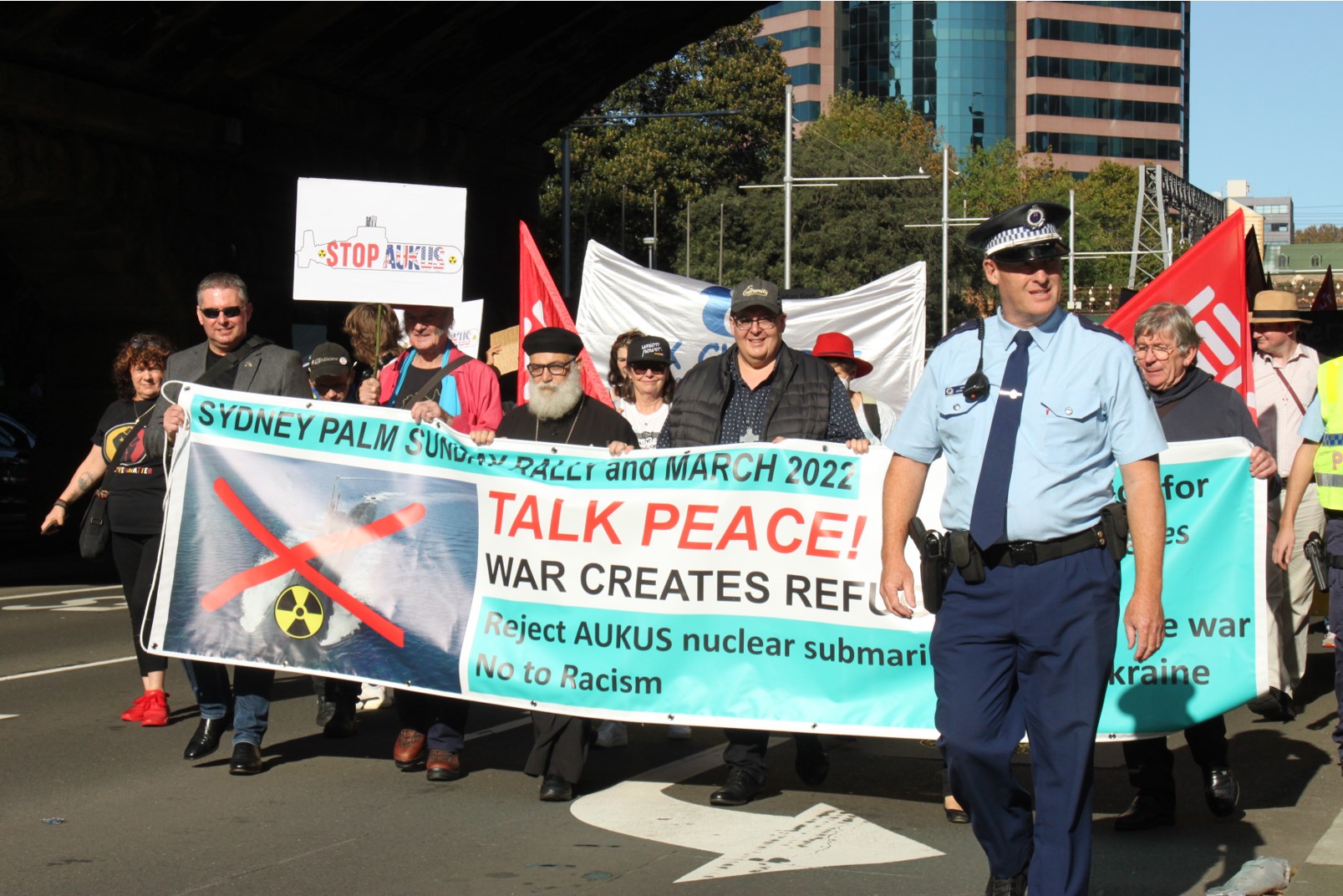 Father Claude Mostowik and Father Shenouda both assisting holding the banner that reminds us all that War creates refugees _that we reject Aukus nuclear submarine deal _that we say no to racism – that we call for a peaceful resolution for the  Russian_Ukraine war…
---
6 April 2022: Pax Christi Australia NSW Convenor's  Annual Report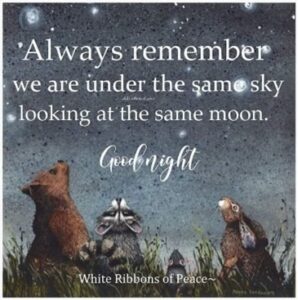 Dear Pax Christi members and friends.
War is a tragedy, a crime, and a defeat. The decision to abandon the path of diplomacy must always be condemned when another nation is attacked. Wars end in one of two ways: negotiation and diplomacy or mountains of dead people. While the actions of the Russian president are indefensible, responsibility for the present conflict is widely shared. As we condemn the Russian president, which is easy and safe, the more difficult task is to take a bold stand against the depraved role of Western nations who also got this war going and continuing it. The expansion of NATO provided the context for this crisis something the media often ignore. Russia's illegal actions have only emboldened arms manufacturers and hawks as well as fossil-fuel businesses. The moral obscenity are the Russian and Ukrainian lives lost, innocent people hurt by sanctions and the violence against the sacred gift God's creation – our common home.
Rather than investing in weaponry, Pope Francis has called for investment in education which must always include skills in peaceful negotiation. In his 2022 World Peace Day message for January 1, he points to the fact that there has been a 'significant reduction' in education funding in recent years, while military spending continues to soar. It is a point made at our recent Pax Christi Peace Conference by Professor John Langmore as Australia spends less and less on diplomacy and increased spending on weaponry. Pope Francis has said, 'It is high time, then, that governments develop economic policies aimed at inverting the proportion of public funds spent on education and on weaponry.' He outlines three 'paths for building a lasting peace': promoting dialogue between generations, investing in education, and improving labour conditions. He lament the tendency to see education and training as an expenditure rather than an investment. It should be 'the primary means of promoting integral human development,' because they help to shape free and responsible people. The Pope also said that greater investment in education needs to accompanied by the promotion of a 'culture of care,' which could become 'a common language working to break down barriers and build bridges,' and 'May more and more men and women strive daily, with quiet humility and courage, to be artisans of peace.
Read Full Report Here
---
29 March 2022:

Open Letter From Nobel Peace Prize Laureates and Citizens of the World Against War and Nuclear Weapons
We reject war and nuclear weapons. We call on all our fellow citizens of the world to join us in protecting our planet, home for all of us, from those who threaten to destroy it.
The invasion of Ukraine has created a humanitarian disaster for its people. The entire world is facing the greatest threat in history: a large-scale nuclear war, capable of destroying our civilization and causing vast ecological damage across the Earth.
We call for an immediate ceasefire and the withdrawal of all Russian military forces from Ukraine, and for all possible efforts at dialogue to prevent this ultimate disaster.
We call on Russia and NATO to explicitly renounce any use of nuclear weapons in this conflict, and we call on all countries to support the Treaty on the Prohibition of Nuclear Weapons to ensure that we never again face a similar moment of nuclear danger.
The time to ban and eliminate nuclear weapons is now. It is the only way to guarantee that the inhabitants of the planet will be safe from this existential threat.
It is either the end of nuclear weapons, or the end of us. 
We reject governance through imposition and threats, and we advocate for dialogue, coexistence and justice.
A world without nuclear weapons is necessary and possible, and together we will build it. It is urgent that we give peace a chance.
17 March 2022: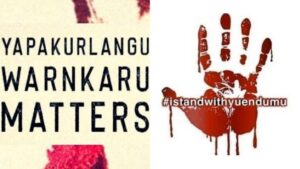 Point-Blank First National Custodial Shooting: Killer Cop Walks Free
Article on  BY PAUL GREGOIRE  Sydney Criminal Lawyers.
One man holds down another who's struggling, but the scissors the captive had struck the first man's mate in the shoulder with no longer pose a threat. The guy who was hit with the household implement walks across the room and fires two shots directly into the side of the restrained man.
Is this murder? Well, not if the man who fired the point-blank shots from his Glock semi-automatic handgun was a white Northern Territory police officer, and the man his fellow white officer was holding down was a First Nations teenager.
Neither was it considered manslaughter. Indeed, an NT Supreme Court jury found on Friday that it wasn't even a violent act causing death. It sided with NT constable Zachary Rolfe, who argued he was defending himself and his partner, as well as having acted in "good faith" in the line of duty.
Prior to delivering the "double-tap" maximum damage side wound, Rolfe had already shot 19-year-old Warlpiri man Kumanjayi Walker. This was after he'd been hit with the small pair of medical scissors. No one has ever contested that Rolfe did anything wrong in firing this initial shot.
Read the full Article HERE
---
12 March 2022: The Ukraine Crisis: Looking Back, Looking Forward  Webinar 10 March 2022
Like many others, Pax Christi is appalled by the human suffering that has been inflicted on the people of Ukraine. We need to oppose the violence and urgently call for a ceasefire. But there is so much more to the conflict which has been simmering for years. The aim is to go beyond political spin and platitudes.
---
9 March 2022: Pax Christi Australia's Statement for Peace in Ukraine _ Fr Claude Mostowik, President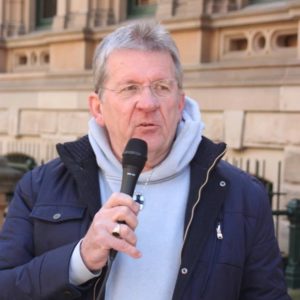 Pax Christi Australia absolutely condemns the recent invasion of Ukraine by Russia, as we do the invasion of any country. We believe that war is always a defeat for humanity and breaks the connections we have with one another on this planet.
We wish to send a message to the people of Ukraine that we stand with them in their suffering and are opposed to those who are creating violence and hate and this strange need for war. We wish to send a strong message of solidarity with the thousands of people in Russia, and beyond, who are calling for peace and nonviolence. We applaud the unprecedented action of Pope Francis in going to the Russian embassy in Rome to condemn the invasion. We still await to see the Russian Orthodox Patriarch break
his silence and deplore the invasion.
Our hearts are with all those in Ukraine who tremble in fear at the violence which has overturned their lives. Our hearts break for the losses already experienced, the suffering, displacement and death that cannot be erased. We stand with the people of Ukraine and all who are crying out for peace, and we join with Pope Francis as he says: 'War is madness.' 'Put down your weapons!' 'Those who wage war forget humanity'. 'Let us all together cry out from our hearts never again war, never again a clash of arms, never
again so much suffering. As the Dalai Lama recently said 'war is outdated' and called on us to develop a sense of oneness where we consider every person a sister and brother. Read the full statement HERE
---
7 March 2022:
Pax Christi International Statement – Ukraine Crisis: Give Peace a Chance
Pax Christi International, a global faith-based peace movement, is following with great concern the current dangerous developments in Ukraine. Russia's decision to officially recognise the Donetsk People's Republic and the Luhansk People's Republic in Eastern Ukraine as independent states, and
sending so called "peace-keeping operations", increases the prospect of war between Russia, Ukraine, and the US and its NATO allies with potential catastrophic consequences for the world.
War in Ukraine will lead to immense suffering for the people of Ukraine with thousands of deaths, refugees, the disappearance of the potential of generations of young people and children, and mass destruction with long lasting effects on the country's economy and on global peace. Equally the impact of the use of weapons on the environment will be enormous and devastating. On the Russian side, there will many casualties among the soldiers, often young conscripts, who are drawn into war action. Read the full statement Here
---
3 March 2022:
To challenge Putin avoid Australian aggression
By Stuart Rees Mar 2, 2022  Article in John Menadue's Pearls and Irritations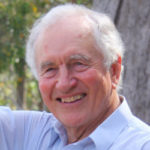 Stuart Rees OAM is Professor Emeritus, Univ. of Sydney, recipient of the Jerusalem (Al Quds) Peace Prize and author of the recent Policy Press book 'Cruelty or Humanity'.
Scott Morrison frothing about Putin can be replaced by some acknowledgement of our part in a world order gone wrong.
In response to Russia's invasion of Ukraine, the Australian Prime Minister fumes about aggression that will not be allowed and the raft of government sanctions that will be imposed. In defence of democracy, he says, Australia's sanctions policy is in lock step with other peace living nations, but there's something bogus with these claims.
If your country has been a consistent and enthusiastic champion of peace, of non violence and of principles of world order nurtured by respect for human rights, then it would be plausible to challenge chronic abusers of international law. But television images of Scott Morrison frothing about the new iron curtain encircling Ukraine, would look more convincing against a backdrop of radical changes in Australia's domestic and foreign policies.
A start could easily be made by adopting the Uluru statement and giving Indigenous people due recognition in the constitution. A genuine effort to repudiate the past and build a new future. Read the full article Here
---
25 FEBRUARY 2022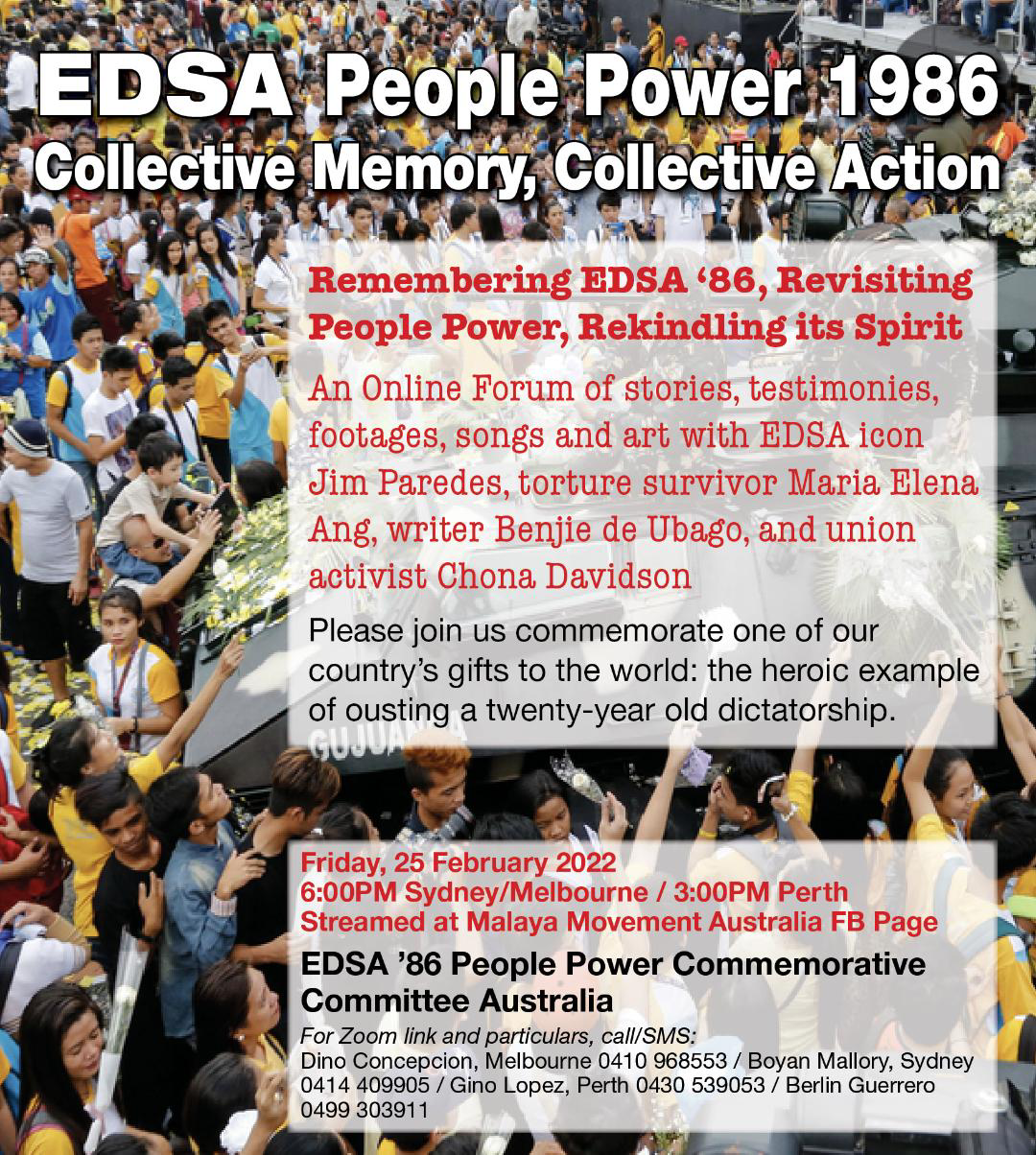 30 JANUARY 2022
PAX CHRISTI PEACE CONFERENCE FINAL CALL: REGISTRATION DATE EXTENDED TO FRIDAY FEBRUARY 11TH  
Where does Australia's Security Lie? Pax Christi Online Conference on February 19th 2022
AUKUS is our latest pact, but deeper questions remain. Do defence alliances make us truly secure? What value do we put on genuine diplomacy, including with China? What is the cost of not pursuing non-violent approaches to conflict prevention? The Conference will examine such concerns, timely as a Federal Election looms. See details in Brochure or at www.paxchristi.org.au. Cost: $30.00 per head. Register via Trybooking  https://www.trybooking.com/BWHQV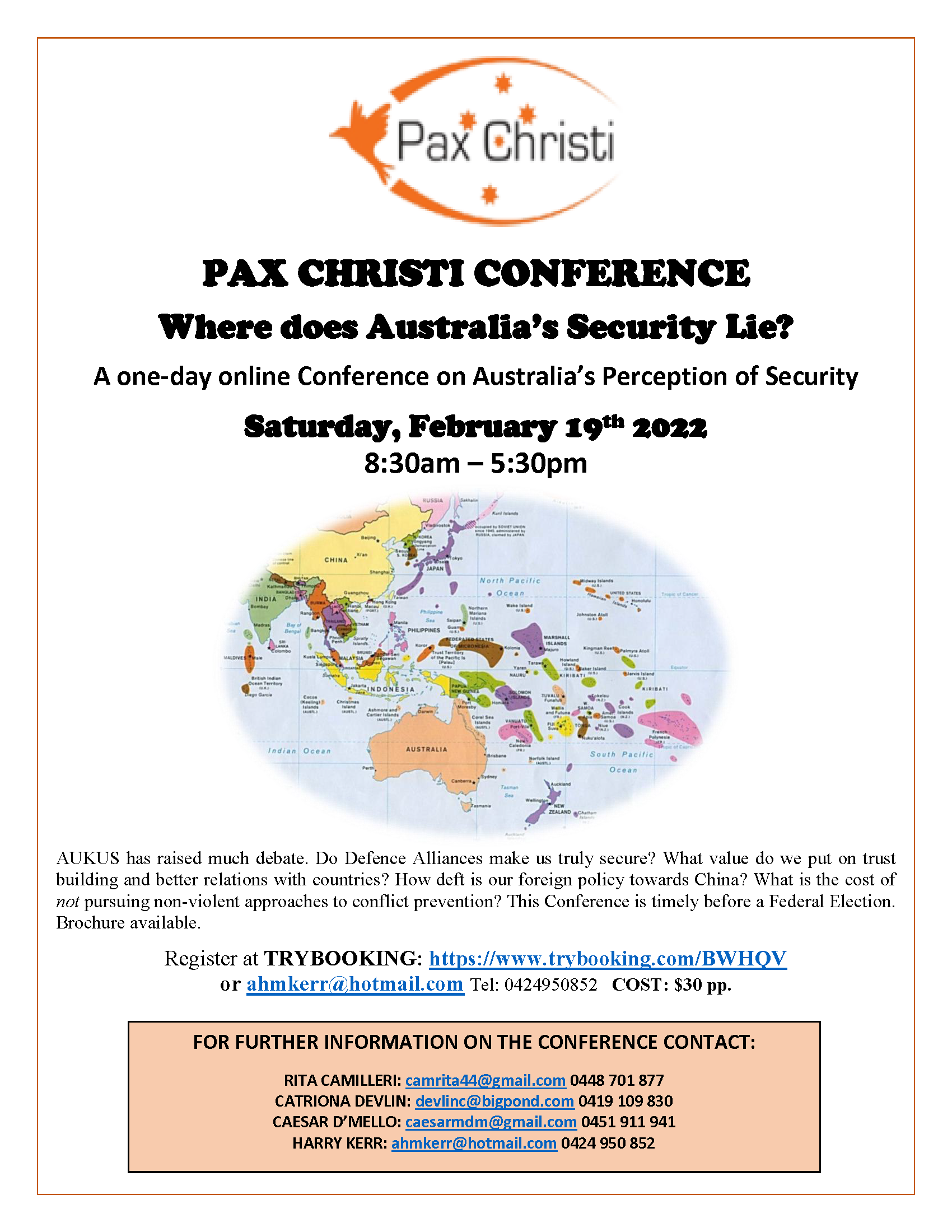 28 December 2021:MESSAGE OF HIS HOLINESS POPE FRANCIS FOR THE CELEBRATION OF THE 55th WORLD DAY OF PEACE ON 1 JANUARY 2022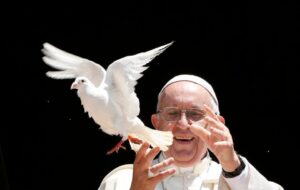 Dear brothers and sisters, as we seek to combine our efforts in order to emerge from the pandemic, I renew my thanks to all those who continue to work with generosity and responsibility in the areas of education, safety and protection of rights, in supplying medical care, in facilitating meetings between family members and the sick, and in providing economic support to the needy and those who have lost their jobs. I continue to remember the victims and their families in my prayers.
To government leaders and to all those charged with political and social responsibilities, to priests and pastoral workers, and to all men and women of good will, I make this appeal: let us walk together with courage and creativity on the path of intergenerational dialogue, education, and work. May more and more men and women strive daily, with quiet humility and courage, to be artisans of peace. And may they be ever inspired and accompanied by the blessings of the God of peace!
From the Vatican, 8 December 2021
FRANCISCUS
---
14 December 2021: Press Freedom : Assange facing extradition to US : where is the outrage ?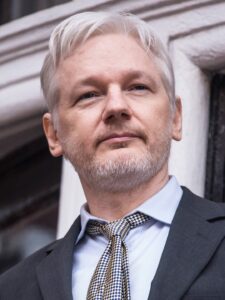 samedi 11 décembre 2021, par GILCHRIST Tom
This is a massive blow to press freedom. Assange faces one charge of conspiracy and 17 espionage charges, begun by the Trump administration but continued by the Biden administration. These 17 espionage charges relate to the publication and release of secret government documents, a crucial right for serious journalists trying to hold governments to account. As a statement from Wikileaks in response to the ruling puts its, Assange is "accused of publishing true information revealing crimes committed by the US government in the Guantanamo Bay detention camp, Iraq, and Afghanistan, and details of CIA torture and rendition".
For telling the truth about these war crimes Assange has faced a decade long campaign of persecution. As Amnesty International's Europe Director Nils Muižnieks said in response to the High Court decision : "The US government's indictment poses a grave threat to press freedom both in the United States and abroad. If upheld, it would undermine the key role of journalists and publishers in scrutinising governments and exposing their misdeeds, and would leave journalists everywhere looking over their shoulders." Muižnieks has labelled the decision a "travesty of justice". Read the full Article HERE
P.-S.
• Red Flag. 11 December 2021 :
https://redflag.org.au/article/assange-facing-extradition-us-where-outrage
---
12 December 2021:  Court order prohibiting Human Rights Day event in Kandy By Human Rights Office Kandy, 11th December 2021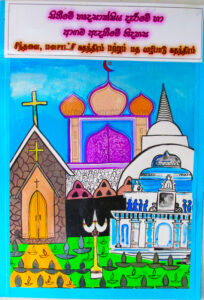 Human Rights Office Kandy (HROK) had organized an event to celebrate international Human Rights Day on 11th December 2021 in Kandy, based on the theme "Ensure the Prisoners their Dignity and Rights to Human Conditions". As in previous such events, a significant part of the event was presenting tokens of appreciation to 22 families of prisoners for their long years of struggles in contributing to advocate for fair trials and rule of law while dealing with emotional, financial, social and other challenges of having a family member behind bars as suspects, accused and convicts.
The family members receiving tokens of appreciation were from different ethnic and religious groups, from different parts of the country and the nature of the crimes their family members were suspected of or accused or convicted were not taken into account when presenting the tokens of appreciations for the family members. Invitees for the event included ex-prisoners, families of prisoners, religious clergy, lawyers, UN staff, police officers and prison officials. Those receiving appreciations were ones whose family members court cases have been concluded, but they have started to work together as a group and continued to be engaged with HROK. They had also become human rights defenders and started to help other survivors and victim families.  Read the full article HERE
---
5 December 2021:  A Question of Duty: Military Whistleblower David McBride on Clandestine Operations in Afghanistan
21 November 2021: National Day of Prayer for Myanmar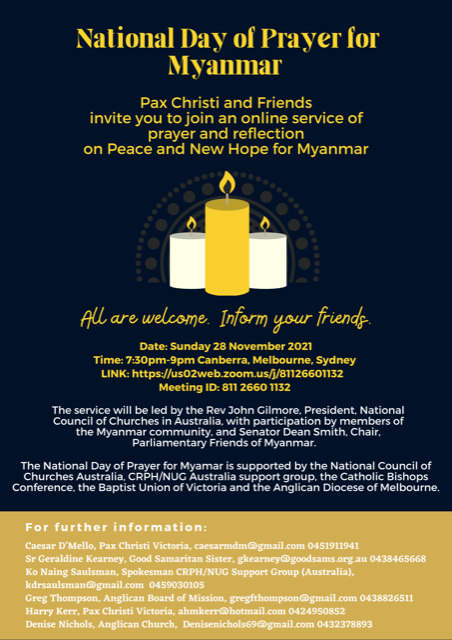 For more information please see the Webinar that generated the National Day of Prayer for  Myanmar             Click Here
---
7 November 2021: All Souls' Day is celebrated on 2 November each year.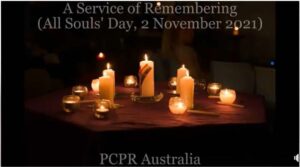 We light four candles: the Christ candle and candles to remember our loved ones who have passed on, those who have died because of the Covid pandemic, and those who were victims of injustice as well as those who lived to defend human rights. Be with us during this service. Peace be with you.
Watch the Service of Remembrance Here
---
2 November 2021: Message from Frankie the Dinasour
---
26 October 2021: Francis has shifted teaching on just war theory, US military instructors say Article by Brian Fraga is NCR staff reporter -National Catholic Reporter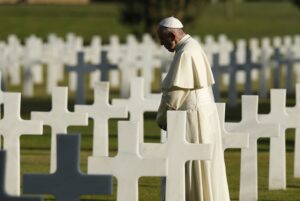 Pope Francis significantly shifted the Catholic Church's teaching on the use of military force in 2020, declaring in the encyclical Fratelli Tutti that because of the brutality of modern combat it is now "very difficult" for countries to invoke the just war theory in pursuing violent conflict.
Catholic peace activists at the time hailed the move, calling it an historic development in church teaching that could undercut efforts by national leaders to legitimize their uses of military force.
Reviewing the document a year later, instructors at U.S. military academies did not quite agree with the activists' assessment. But some did concur that Francis had adjusted church teaching in a real way.
U.S. Army Lt. Col. Stephen Woodside, an English and philosophy professor at the United States Military Academy at West Point, New York, described Fratelli Tutti as "an interesting document, open to some interpretation" on just war theory. Read the full article Here
---
17 October 2021: Take Action for Peace and Democracy in Myanmar
Ma Thin Thin Aung is an advocate for women's rights, free media and democracy in Myanmar. On 8 April 2021, members of Burmese army in plain clothes arrested and detained her. Her crime?
Helping run an independent media and news platform covering the military coup. Now she is in prison. COVID is running wild and she has chronic asthma.
As Myanmar spirals into civil war, the military junta is using violence and torture against women, men and children every day. Millions of people are going hungry. 
The military has killed over 1000 people. This includes 75 children. The military has arrested more than 5000 people like Ma Thin Thin Aung.
Trade unions are outlawed. Free media is being shut down. The military is committing violence and sexual crimes against women including people languishing in prison.
What's more, the military continues to bankroll its campaign of terror with money from the mining, oil, and gas sectors.
WE NEED TO DO MORE TO HELP MYANMAR
Add your voice to the thousands of Australians who want our government to take greater action to stop the military and help the people of Myanmar.
Brought to you by
CRPH/NUG Support Group (Australia)
---
11 October 2021: Maria Ressa: Nobel prize-winner risks life and liberty to hold Philippines government to account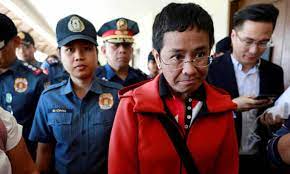 The Conversation:Tom Smith Principal Lecturer in International Relations & Academic Director of the Royal Air Force College Cranwell, University of Portsmouth 9 October 2021
The importance of journalists who take considerable risks to bring people the truth in countries where this involves going up against authoritarian governments has been recognised by the Nobel committee's decision to award the 2021 peace prize to Maria Ressa of the Philippines and Dmitry Muratov of Russia.
In announcing the award, the Nobel committee called the pair "representatives of all journalists who stand up for this ideal". They said Ressa had used her online news organisation, Rappler, to "expose abuse of power, use of violence and growing authoritarianism in her native country, the Philippines".
Please read full article Here
---
3 October 2021:   Statement of Pax Christi Australia re AUKUS Agreement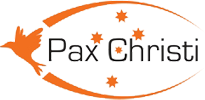 Pax Christi Australia is a branch of the International Christian Peace Movement, Pax Christi International.
We wish to raise our objections in the strongest possible terms to the AUKUS agreement.
We do not believe that this initiative will do anything towards building peace in our region.
It is our belief that Peace involves much more than the absence of armed conflict. It involves building genuine understanding between peoples, sharing resources, support of weaker poorer nations by the well-resourced, life enhancing development programmes resourced but not directed by giving nations.
This agreement will
threaten rather than enhance Australian security by provoking China and souring our relationships with our neighbours as well as European Union countries. National security is best pursued by peace-enhancing methods such as negotiation, discussion and respectful dialogue.
 represents a massive deployment of white Anglo Saxon Power in our region.  It will be seen as a threat not just by China but by Indonesia, Vietnam, Malaysia and ultimately Japan and South Korea and precludes the possibility of building a non-aligned movement in the region. It could draw Australia into another US inspired war.
will encourage an arms race in the region which will encourage other nations to follow.
will lock Australia even more into the foreign ambitions of the United states and severely limit any freedom of action in foreign policy.
The submarine project and the compensation to France represents a massive diversion of resources which could be employed in genuine peace building initiatives in the Asia Pacific particularly in disadvantaged nations such as Timor Leste, PNG and the Pacific.
Australia has chosen to forgo a constructive and fraternal relationship with China by engaging with USA. It is both a failure of diplomacy and humanity. Little thought has been given to understanding and acknowledging China's historical trauma and worldview. There seems to be little thought of the possibility of building bridges.
The deployment of nuclear submarines will draw Australia into the nuclear fuel cycle and open the possibility of nuclear war.  There will be pressure to restart uranium mining in Australia.  It is difficult to see how it can accord with our obligations under nuclear proliferation treaties.
We call on faith communities and all peace loving people to call on the Australian government to repudiate this arrangement.
Fr. Claude Mostowik msc
National President
---
23 September 2021:  Politics in the Pub: War memorials Display Indifference to peace
With Peter Stanley, Research Professor, School of Humanities and Social Science, University of NSW;
and Douglas Newton, Former Associate Professor of History, Western Sydney University.
License Creative Commons Attribution license (reuse allowed)
---
21 September 2021: United Nations International Day of Peace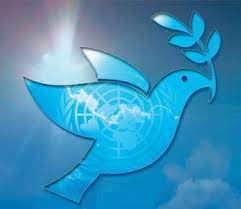 The International Day of Peace was established in 1981 by the UN General Assembly (A/RES/36/67) to commemorate and strengthen the ideals of peace both within and among all nations and peoples.
14 September 2021: CHINA FORUM THIS COMING SUNDAY AFTERNOON – LAST REMINDER
​A​​​​ conversation with Emeritus Professor​ Colin Mackerras OA
        If you have not already registered, you can register here

---
September 2021: Raising Peace Event Sponsored by Pax Christi Aust NSW
The Third Harmony produced by the Metta Center for non violence. This film is supplied to the Festival by Pax Christi  Aust NSW.
The film will be accessible free for 72 hours from 9.00am 17 September until 10.00pm 19 September 2021.
You will need to register so that a link will be provided to you on 17 September.
Please register here
The Third Harmony TRAILER (2 minutes) from metta center on Vimeo.
Please go to Raising Peace Website  to check out a range of events over the whole period of the Festival from 17 September _ 26 September 2021.
---
7 September 2021: Tragic story brings home extent of our failure in Afghanistan
Chris Sidoti The Age September 6, 2021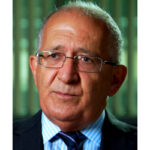 The Morrison government's disastrous mismanagement of the defeat in Afghanistan brings deep dishonour on us all. It will cost lives, perhaps thousands of lives. The government has caused grievous damage to people in Afghanistan, as well as to Australia's reputation and its strategic interests in the region. And this is brought home by one particularly tragic story.
For 20 years, Australia has supported the work of the Afghanistan Independent Human Rights Commission. We cheered its establishment in 2002. We encouraged its development. We enabled its work with grants of many millions of dollars. We sent people to Kabul to advise and strengthen it. We provided training programs for its commissioners and staff. I went over six times in 10 years to help.
We also sought the commission's help when investigating allegations of war crimes against Australian soldiers in Afghanistan. The commission was the first to investigate these allegations, almost immediately after the events occurred, and reported them to Australian authorities. If the military had listened to the commission, perhaps we could have avoided further allegations. The commission assisted the Brereton Inquiry into the allegations and has been assisting the Australian government's Office of the Special Investigator. Read the full article here
5 September 2021:  Mullah Morrison and his Christian Taliban: by Chris Sidoti-Article in Pearls and Irritations John Mendue's Public Policy Journal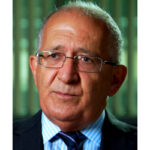 The problem with Scott Morrison is not that he uses his office to implement Christian values. The problem is that he doesn't.
Few Australian prime ministers have worn their religion on their sleeves as much as Scott Morrison. Australia's first Pentecostal prime minister declares his Christian belief publicly and frequently. He praises and promotes those of similar views, even to attempting to get into a White House state dinner a person criticised by the Royal Commission into Institutional Child Abuse and later charged with offences relating to failing to report child abuse. His regular participation in the parliamentary prayer group is often the subject of comment. He allowed himself to be filmed at church during the last election campaign. He is very much a public Christian.
And he is criticised on that basis. Some call for a strict separation of church and state, while failing to recognise that Morrison is not acting on behalf of any church. Others accuse him of seeking to implement a Christian agenda in law and policy. Others again say that he is hypocritical, professing Christianity while pursuing anti-Christian policies.  Read the full article here
18 August 2021: Afghanistan debacle exposes the limits to Empire_ Article in Pearls and Irritations John Mendue's Public Policy Journal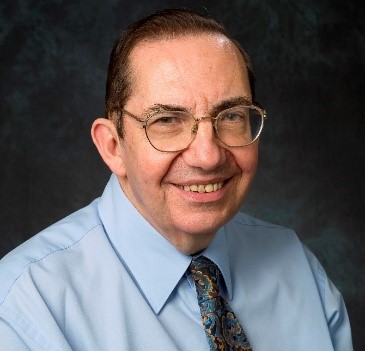 Author: Joseph Camilleri : Joseph Camilleri is managing director of Alexandria Agenda, Emeritus Professor at La Trobe University in Melbourne, and a Fellow of the Australian Academy of Social Sciences.
The chaotic scenes at Kabul airport are symbolic of a military intervention that has brought the people of Afghanistan nothing but loss and destruction. The United States and its allies, not least Australia, have a great deal to answer for. This twenty-year war has been an unmitigated disaster from beginning to end. And what an ignominious end it is, especially for the United States.
Almost immediately after the September 11 attacks President Bush formed a war cabinet to prosecute the 'war on terror'. They saw this as the ideal opportunity to demonstrate US power and resolve and reassert US leadership of the democratic Western world – all in the name of 'freedom'.
The irony of what followed is worth recalling. It was the United States which, in tandem with Pakistan and Saudi Arabia, had provided ten years earlier covert financial and arms support for the Islamist hardliners in Afghanistan. Their role would prove crucial in forcing the Soviet military withdrawal in 1992. Read the full article here
7 August 2021: TRUTH TELLING IN AUSTRALIA
Victoria has established the first Truth-Telling inquiry, the Yoo-rrook Commission, into the historical and ongoing injustices against First Nations people in this state. In the 30 mins video Sherry Balcombe, a Olkola/Djabaguy woman from North Queensland, explains the background and purpose of the inquiry. She spoke at an event organised by Pax Christi and Religions for Peace. This is a timely resource for our times and for all Australians.
5 August 2021: ACTION ON HIROSHIMA DAY
On Friday August 6 will you please join peace activists to:
**    Send a message of solidarity to the Mayor of Hiroshima. Our letter is attached and you are welcome to use this text or to alter it to express your personal views. Please also use the attached images.  Letter here
**  Please post the images on FB, Instagram and websites.
**  Send the attached short statement to Prime Minister Morrison and to Labor Leader Albanese, Defence Minister Dutton and Shadow Defence Minister O'Connor calling on them to ratify the Treaty on Prohibition of Nuclear Weapons. Message here
Peace Hannah
11 July 2021: UWU General Mills strike – Rooty Hill, NSW
Fr. Domingo Barawid of PCPR Australia and member of Pax Christi delivered the solidarity message and prayer at the picket during the National Day of Action for striking General Mills workers.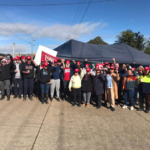 UWU General Mills strike – Rooty Hill, NSW Since 4th June, United Workers Union' (UWU) workers at the US-owned General Mills (GM) Rooty Hill factory have been on strike. The strike erupted over GM's subpar wage offer and management's attempt to take a razor to conditions in the factory. Read full article here
General Mills workers show the fight is worth it    By Francis Leach  Editor-at-large – ACTU…….. You have to be prepared to fight for what you want.  That is the clear message emanating from the successful strike action taken by General Mills (GM) workers at Rooty Hill in Sydney.The workforce and their union, the United Workers Union (UWU) have secured a new deal with the American food processing giant that will see them receive a nine per cent pay rise over three years, a $1500 bonus and the continuation of their current work conditions. Read full article here
10 July 2021: The Story of NAIDOC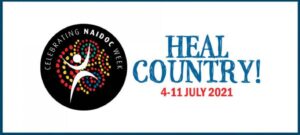 NAIDOC is a celebration of Aboriginal and Torres Strait Islander history, culture and achievement. But the origins of NAIDOC are steeped in the struggle for Indigenous rights. The 1938 Day of Mourning is central to understanding NAIDOC. To highlight the importance of NAIDOC week the Edmund Rice Centre explains the Day of Mourning.
Click here to download the presentation.
5 July 2021:    'No more war': Pope continues his teaching on Gospel nonviolence     
Jun 29, 2021   by Cindy Wooden, Catholic News Service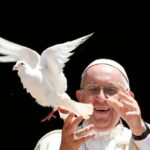 VATICAN CITY — Modern popes have been clear voices for peace, but Pope Francis is moving closer to a broad embrace of nonviolence and a declaration that modern warfare is so deadly and sophisticated that the traditional "just war" theories cannot apply.
And, in a new book, he has urged each and every person to recognize that there is, in fact, something they can do to promote peace. "Indifference is an accomplice of war," Francis wrote.
The Vatican publishing house June 28 released Peace on Earth: Fraternity is Possible, a collection of Pope Francis' words and speeches on the importance of praying and working for peace.
The volume closes with a chapter he wrote specifically for the book, highlighting the role each person can play in promoting peace, but also moving closer to adopting a stance of total nonviolence.
Already in Fratelli Tutti, on Fraternity and Social Friendship, he questioned whether in modern warfare any conflict could be judged a "just war" because proportionality and the protection of civilians seem to be difficult if not impossible to guarantee.  Read the full article HERE
3 July 2021: Letter sent by Pax Christi Australia to Australia and New Zealand Bank regarding concerning situation in Myanmar.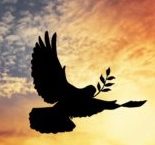 We are members of Pax Christi Australia and a section of Pax Christi International, the International Christian Peace Movement. Pax Christ International has consultative status at the United Nations Human Rights Council.
Through this letter we bring to your attention the worrying situation in Myanmar. We ask that through your leadership to take action to ensure that your company is fully respecting business and human rights standards in all of its activities in Myanmar.
On 1 February 2021, the Myanmar military (Tatmadaw), declared a "state of emergency" to remove a legitimately elected government led by Aung San Suu Kyi and her National League for Democracy (NLD). It also tore down a decade of democratic reform and detained civil society activists, monks and civilians. Close to 900 people have been killed by the violence. Please see the full letter here
16 June 2021: A Response from Cardinal Bo Myanmar received by Fr Claude Mostowik on 15 May 2021.
To (Father) Claude Mostowik msc _National President
Pax Christi – Australia.
Dear Fr Claude Mostowik
Peace of Christ.
It is with great joy and gratitude I read your beautiful letter of support, concern and solidarity. I am familiar with Pax Christi and its inspiring work around the globe. Christ has exhorted "Blessed are the Peace Makers" and Pax Christi is blessed in many ways.
I agree with your observations. Peace is the only way; peace is possible. This is what we are doing amidst very challenging situations. Deaths and brutal torture have bruised the sensibilities of our people. Yet we struggle hard to project a cohesive narrative on peace and dialogue. Read the full letter here 
15 June 2021: Pax Christi Australia Submission to People's Inquiry Exploring the Case for an Independent and Peaceful Australia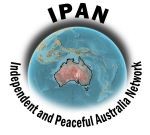 Pax Christi Australia is a branch of Pax Christi International, the International Christian Peace Movement. Pax Christ International has consultative status at the United Nations Human Rights Council.
If we are to achieve an Independent and Peaceful Australia we must re-examine who we are and from where we come. We are part of the ANZUS and other alliances because that is where Australia as a nation has chosen and continues to choose to be. Our alliances are an expression of who we believe ourselves to be and where we stand among the nations of the world. To question the costs of our alliances is to challenge our identity and who we choose to be. We must understand why this is so and how it comes to be. We must redefine what we mean by "Security" and "Defence." We contend that security cannot be found in military alliances and participation in the arms race. We also contend that we do not need to create enemies against whom we need to defend ourselves. Read the full statement here
16 May 2021: Pax Christi Australia endorses the Statement of World Student Christian Federation as Israeli Palestinian  situation spirals out of control….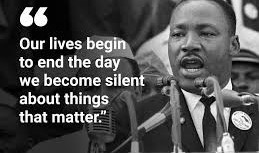 "If you are neutral in situations of injustice, you have chosen the side of the oppressor."
Bishop Desmond Tutu
As we are writing this, bombs are falling over Gaza, where 24 people have just been killed in the past hour only, increasing the numbers of those murdered to 103 (including 27 children) and injuring over 580 and flattening many multi-story buildings to the ground, and wiping out whole families.. One soul lost is too many."
Excerpt of the Statement from the Palestine Youth Ecumenical Movement (PYEM)
The World Student Christian Federation is highly concerned by the new escalation of violence against the Palestinian people, which includes women and children The images we have seen and the testimonies of our Palestinian student brothers and sisters fill our hearts with pain and call us to continue acting for justice and peace for the right and self-determination of the Palestinian people.
Context:
This latest Israeli military operation against Gaza comes as a continuation of Israel's strategies to silence Palestinians who are fighting for their freedom, dignity, right to exist, self-determination, and worship in their sacred places.  Read the full statement here
---
11 May 2021: Time to silence the drums of war: Issue 5 May 2021 Pearls and Irritations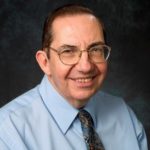 For many familiar with the excesses of Cold War rhetoric and the hyped-up fears used to justify our ill-fated interventions in Iraq and Afghanistan, the current China bashing is a case of déjà-vu. But the latest bout of politically contrived anti-China hysteria is especially troubling.
Over the last few weeks, we have seen the extraordinary spectacle of Australian ministers and senior bureaucrats beating the drums of war, blissfully unaware of the consequences of their words and actions.
How can we best characterise such conduct? The proverbial bull in a China shop readily comes to mind, though the comparison may well do a disservice to the bull's judgment and sense of decorum.
In a keynote address delivered on 15 April to India's premier geopolitical conference Prime Minister Morrison stated that Australia was seeking to build "a strategic balance that favours freedom", leaving his audience in no doubt that freedom was codeword for the West generally and the United States in particular.
A strategic competition, he went on to say, was under way between authoritarian regimes (read Russia and China) and liberal democracies (read the United States and its allies and friends).
These prime ministerial utterances reflect the thinking of the newly invigorated Quad which brings together the United States, Japan, India and Australia.  Read full Article Here
---
9 May 2021: Letter from Fr Claude Mostowik to Cardinal Bo Yangan Myanmar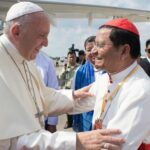 May 4 2021
Cardinal Charles Bo
Archbishop of Yangon
Myanmar
Your Eminence
I am writing on behalf of Pax Christi Australia which is part of the International Christian peace movement Pax Christi International, based in Brussels, with consultancy status at the UN. Our members in Australia have been following the events in your country since the recent coup with great trepidation as to future possibilities for peace, democracy and the wellbeing of all the people. We have been mindful of the concerns and anxieties of many people who have come to Australia from Myanmar and we share their pain at what is happening. We were shocked and dismayed when the military seized power from the democratically elected government and imprisonment of government leaders. Your country is living with twin pandemics of Covid-19 and violence. Read the full letter here
---
4 May 2021: RESPONSE TO PRESIDENTIAL COMMUNICATIONS SECRETARY MARTIN ANDANAR _PHILIPPINES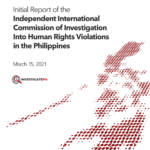 INVESTIGATE PH STATEMENT
MARCH 18, 2021
"Sadly, the malice seems to be all with Presidential Communications Secretary Martin Andanar when his recent tweets perhaps deliberately denigrated the Commissioners of INVESTIGATE PH as having no credibility," said Mr Peter Murphy, a coordinator of the project. "The 11 Commissioners are leaders of global and national Christian churches and church bodies, the global teachers trade union, the main US lawyers association and the main global lawyers association, a leading law firm in Belgium, and respected national politicians.
"We urge the Presidential Communications Secretary to read the Initial Report and engage with the corroborated facts assembled there. The only weapons we found in our investigation were those of the police and the army shooting at unarmed civilians," said Mr Murphy.
"Our findings are shocking and bring into sharp question the claimed commitment by the Philippine government to protect the basic rights of the Filipino people. In particular, the state personnel who should be protecting the citizens are repressing them, and are unable to be a check on themselves. Read full statement here
---
28 April 2021: We (The National Christian Council in Japan) Protest Against the Cabinet Approval of the Release of Tritium-Contaminated Water from Fukushima Daiichi Nuclear Power Plant into the Ocean
To Mr. SUGA Yoshihide, Prime Minister of Japan,
Mr. KAJIYAMA Hiroshi, Minister of Economy, Trade and Industry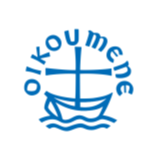 We Christians learn from the Bible that "Human beings were created in God's image" (Genesis 1:26-27) to "rule
over" all life (Gen. 1:28), not to dominate nature to satisfy our greed, but to fulfill our appointed mission to "work (âbad<in Hebrew>= serve) and take care of" (Genesis. 2:15) Earth, so all of creation including humans might live mutually, in harmony.
It is possible to say, one of humanity's greatest rebellions against this teaching is the invention and use of nuclear weapons. In August of 1945, Japan experienced the tyranny of humanity through the tragedy of assault by two nuclear bombs. Out of this history of calamitous suffering, a beacon of peace and opposition against nuclear
weapons was raised from Japan. Read the full letter here
---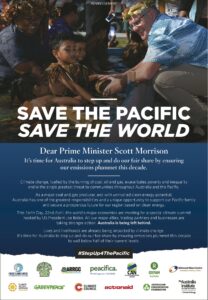 On 15 April 2021, a week ahead of the US Biden Climate Summit, a number of Australian and Pacific organisations published an advertisement in the Australian Financial Review asking Australian PM Scott Morrison to #StepUp4thePacific by ensuring that our emissions plummet to well below half of their current levels this decade.
Click here to read our advertisement as published in the Australian Financial Review on 15 April 2020.
Will you help amplify the impact of this ad by emailing Scott Morrison and asking him to take stronger climate action?
Use our template Email to PM to email the Hon. Scott Morrison MP and support our Pacific neighbours. You can have an even greater impact by writing to him in your own words and using #StepUp4ThePacific to post the advertisement and/or the link to this page on your social media pages.
The Pacific is running out of time and we need your help. Thank you for your support.
---
11 March 2021: Pax Christi International Anniversary Zoom Meeting – Frutelli Tutti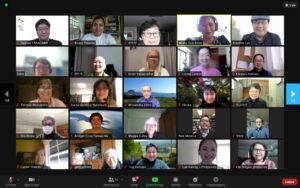 Incredible! Friends from across the world came together earlier today to bring our anniversary celebrations to a close and launch a year of reflection on
#FratelliTutti
.
We also took a moment to honour the victims and survivors of the tsunami in Japan 10 years ago. At the close of the gathering, participants raised three fingers in solidarity with the people of
#Myanmar
.
17 March 2021: Truth and Treaties: the ongoing legacy of the Uluru statement
Henry Reynolds Pearls and Irritations March 17, 2021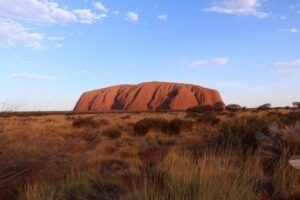 The 27th of October 2017 was the most shameful day in Malcolm Turnbull's tenure as Australia's Prime Minister. It was the moment when he peremptorily rejected the Uluru Statement which had been addressed to the people of Australia five months earlier. He declared that the projected voice to parliament would not be 'either desirable or capable of winning acceptance in a referendum.' It was a stinging collective insult to the first nations' leaders who had come from 'all parts of the southern sky 'to draft the document.
But the abiding importance of the Statement was not in that moment diminished. It continues to overshadow many aspects of national life. Formal discussions about the voice to parliament continue in Canberra. What may not be so widely appreciated are two further aspects of the Statement—the need for a formal process of truth telling and a resolution of the competing ideas about sovereignty. These may have much wider long term significance than the voice to parliament which was foreshadowed by ATSIC created by the Hawke government in 1990 and abolished by John Howard in 2005. Read the Full Article Here
To find out more about Statement of the Heart go to HERE
THE GOVERNMENT IS RUNNING A CO-DESIGN PROCESS TO DECIDE WHAT A VOICE TO PARLIAMENT WILL LOOK LIKE.

WE NEED YOUR HELP RIGHT NOW!  MAKE A SUBMISSION BEFORE 31 MARCH 2021  FOR MORE INFORMATION             

CLICK HERE
---
10 March 2021: Pax Christi Australia calls on the Australian government to support the people of Myanmar in their struggle for democracy and the rule of law.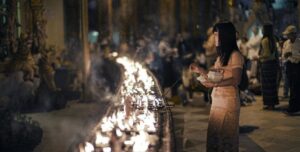 Pax Christi Australia is a movement that is part of the international Christian peace movement Pax Christi International, based in Brussels, with consultative status at the UN.
Pax Christi Australia is extremely concerned at the reimposition of totalitarian military rule in Myanmar on February 1, 2021, which has been followed with the increasing use of force in cities and towns. Many people continue to be killed in the struggle to exercise their right to peaceful assembly; the arrest of political leaders, government officials, civil society actors and media representatives; the sowing of fear, anxiety and intimidation in local communities by civilian agents of the military regime singling out leaders and supporters of the Civil Disobedience Movement (CDM) Myanmar in the dead of night; and disruption to freedom of expression and access to information. Read Full statement HERE
---
1 March 2021: Nuclear Free and Independent Pacific Day
Nuclear Free and Independent Pacific Day. We honour the people of the Pacific who were the victims of hundreds of nuclear tests over the course of five decades. A destructive chapter in centuries of cultural, spiritual, political, and territorial colonisation.
---
8 February 2021: The members of Pax Christi Asia-Pacific are deeply troubled by the tragic developments in Myanmar.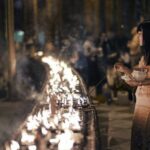 On 1 February 2021, the Myanmar military, also known as Tatmadaw, declared a "State of emergency" to remove a legitimately elected government, led by Aung San Suu Kyi and her National League for Democracy (NLD). She has been charged with possession of a handful of imported walkie-talkies, and with her colleagues could face a jail term of three years. Detained, too, are civil society activists and several Buddhist monks, tearing down a decade of democratic reform in the process. As members and partners of Pax Christi International in the Asia-Pacific region, we are deeply troubled by these developments in Myanmar. It is bewildering to note that Chinese state media, representative of a leading power in Asia-Pacific, has described the takeover by the Commander-in-Chief Min Aung Hlaing and the armed forces as "a major cabinet reshuffle."[1] This "alternative fact" description does not serve the people of Myanmar. Read the full statement HERE
---
4 February 2021: MESSAGE TO THE PEOPLE OF MYANMAR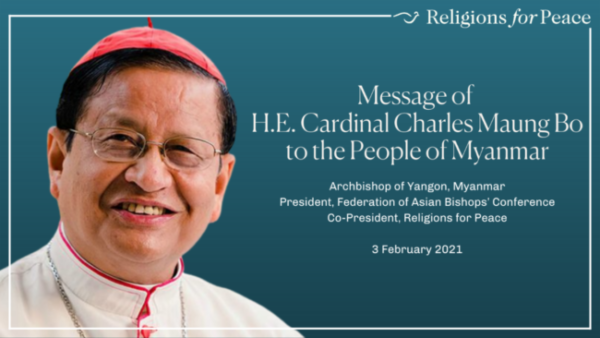 To My Dearest People of Myanmar
I share deep fellowship with all of you in this moment as you grapple with the unexpected, shocking events that are unfolding in our country. I appeal to each one of you, stay calm, never fall victim to violence. We have shed enough blood. Let not any more blood be shed in this land. Even at this most challenging moment, I believe that peace is the only way, peace is possible. There are always nonviolent ways for expressing our protests. The unfolding events are the result of a sad lack of dialogue and communication and disputing of diverse views.  Let us not continue hatred at this moment when we struggle for dignity and truth. Let all community leaders and religious leaders pray and animate communities for a peaceful response to these events. Pray for all, pray for everything, avoiding occasions of provocation. Read the full message HERE
---
31 January 2021: Convenor's Report Pax Christi NSW – February 2021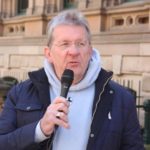 I said recently for World AIDS Day that Pope Francis has made some powerful expressions of global solidarity and shared responsibility. I said that Now more than ever we need social friendship for the sake of hope and peace. Now more than ever we need people who will take up responsibility to make this world a better place for all. Now more than ever we need people who say to everything that is not life-giving. Now more than ever we need people who will speak the truth in a culture of lives. Now more than ever we need to people to be the light to where there is darkness. Now more than ever we need people who understand the cries of the poor, the marginalised, the depressed, victims of vilification and abuse. And, we gather here again to ask God's healing presence on millions of people living with HIV/AIDS today. We are particularly mindful of the children who have been infected and those orphaned. Now more than ever, we need to be bearers of hope and healing by our solidarity that makes of us a safe place for those who are abandoned, discriminated against and rejected.  Read the full report HERE
---
26 January 2021
MEDIA RELEASE:  NATIONAL ABORIGINAL AND TORRES STRAIT ISLANDERS LEAGAL SERVICES
FOR IMMEDIATE RELEASE 25 January 2021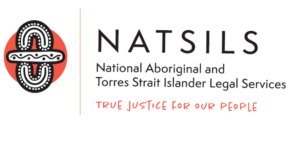 NATSILS Media Release: This Invasion Day, we call for the Prime Minister to meet with families whose loved ones have died in custody, 30 years since the Royal Commission
January 26 is 'Invasion Day' for many Aboriginal and Torres Strait Islander people. Also known as 'Survival Day' or 'Day of Mourning,' January 26 is not a date for Aboriginal and Torres Strait Islander people to celebrate. This date marks the beginning of genocide, dispossession, stolen children and wages, systemic violence and racism toward our people. NATSILS supports Aboriginal and Torres Strait Islander communities exercising their democratic right to protest around the country, following precautions to be COVID-safe.  Read the Full Press Release HERE
---
8 January 2021: A New Pacem in Terris By Massimo Borghesi, 2 January 2021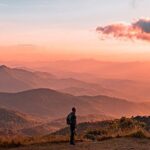 Fratelli tutti, the newly-published encyclical, must be read carefully to be properly understood. We must avoid the risk of trivialisation that focuses on two or three points and reduces the document to little more than a series of pious intentions. First of all, we must understand the perspective from which it is written: that of a world that is headed towards war. Popes do not write encyclicals on fraternity for a peaceful world. John XXIII's Pacem in Terris came out after the Cuban missile crisis, which brought us to the brink of a third world war. This is not the case today, fortunately. And yet it is undeniable that problems including the crisis of globalisation, the increasingly persistent tension between nations (United States, China, Russia), ongoing wars fought through intermediaries, and religious terrorism create a highly unstable world, ready to flare up at any time. Add to that our enormous economic inequality, the tragedy of COVID (and its repercussions on the poorest countries), and immigration.
Since the epochal change of 1989, we have seen the buttresses and counterweights that humanity worked hard to build after the terrible tragedy of the Second World War progressively crumble: from the great international organisations, to the Universal Declaration of Human Rights, to the European unification process. Everything is decomposing: the UN, the EU, and the ties between the US and Europe. Meanwhile, cultural relativism continues to exalt partisanship and isolationism. The spirit of the times has brought Manichaeism back into vogue in several forms: political, economic, and religious. New barriers, ancient grudges, and old nationalisms are arising everywhere. Read the Full Article HERE
---
13 December 2020: The Campaign to Stop Killer Robots
The Campaign to Stop Killer Robots and thousands of artificial intelligence experts call for a ban on fully autonomous weapons. Such weapons would be able to identify, select and attack without further human intervention. They are just around the corner. We must act now, before it's too late.
---
Webinar held 15 November 2020: Pax Christi Sustainable Peace or a Militarised Asia Pacific? Australia's choice….
Pax Christi in Australia recently organised a webinar on Sustainable Peace or a Militarised Asia Pacific? to address growing militarisation of this region within the framework of the Nonviolence Initiative (CNI). Is the militarist mindset of nations the way to sustainable peace?
Pax  Christi Nonviolence Initiative
Fr Claude Mostowik*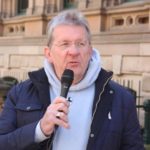 In April 2016, as 85 people from 35 countries gathered in Rome – many from places of extreme violence and oppression. Jose Henriquez, former secretary general of Pax Christi International said: 'We need to go back to the sources of our faith and rediscover the nonviolence which is at the heart of the Gospel.' The goal of nonviolent resistance to injustice is to awaken humanity in every person. This conference was convened by the Pontifical Council for Justice and Peace and Pax Christi International on the topic of Nonviolence and Just Peace. The conference finished with 'An appeal to the Catholic Church to re-commit to the Centrality of Gospel Nonviolence'. Though referred to as the Catholic Nonviolence Initiative it is not a confessional call but about the centrality of gospel nonviolence. It was a call for the church to move to a Just Peace based on Gospel nonviolence.
Read Full Presentation Here
A Militarising Asia Pacific: A Modern Threat to Peace
Caesar D'Mello*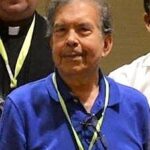 As the centre of contemporary geopolitics and economic activity continues to shift to the East, developments here will have serious implications for peace or instability globally. Already hosting the three biggest economies in the world – the US, China and Japan – India will join them in a few years to form a quartet of the world's top economies based in Asia Pacific.
Comprising nearly 2/3rds of the world's population spread across several countries, this region is again impacted by strategic rivalries, especially between the US and China. As alignments and alliances multiply, countries are divided along adversarial lines.
Comprising nearly 2/3rds of the world's population spread across several countries, this region is again impacted by strategic rivalries, especially between the US and China. As alignments and alliances multiply, countries are divided along adversarial lines.
Alliances The QUAD, or Quadrilateral Security Dialogue, is a source of much regional anxiety. Involving India, Australia, Japan and the USA, it was initiated by Japan in 2007 as an "Asian Arc of Democracy" but ceased operating a year later.
Read Full Presentation Here
---
11 November 2020:  Soil, Soul, Society: A new trinity – not for realists or pragmatists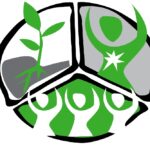 In the wake of increasing global climate catastrophes, the global population is progressively being forced into reforming the way that it functions. The need to create a new consciousness, focusing on our important relationship with the environment has become apparent. As people look to complex and intricate solutions to immediate problems, there are people who suggest a more holistic yet simpler response, considering three things, our environment, our selves, and our community.
Download this Just Comment in pdf and word. 
---
27 October 2020: Palestine: A Turning Point?
Webinar conversation presented Prof Joseph Camilleri with Dr Chandra Muzaffar on 18 October 2020.
Palestine is one of the pivotal conflicts of our time. Since 1948 the Palestinian people have experienced dispossession and violation of their most basic rights, not unlike Australia's First Nations. Until the injustice is remedied, there is little
prospect of peace in the Middle East. Is a Just Peace possible? How can we in the West, inAustralia play a constructive role?
Dr Chandra Muzaffar one of Asia's leading public intellectuals will address these questions and engage us in conversation
---
24 october 2020: Nuclear Weapons Banned: 50th ratification of United Nations treaty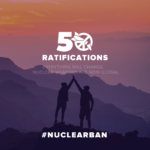 For decades Pax Christi International has been working toward a nuclear weapon-free world with members and partners from every corner of the world. Today, Honduras, ratified the United Nations Treaty on the Prohibition of Nuclear Weapons, agreeing with 84 other signatories and 49 other states parties to "never under any circumstance . . . develop, test, produce, manufacture, otherwise acquire, possess or stockpile nuclear weapons."
The treaty brings the force of international law to nuclear disarmament efforts.
Pax Christi International celebrates this historic achievement, including the efforts of the 2017 Nobel Peace Prize winning International Campaign to Abolish Nuclear Weapons, of which we are a member. More than 80 countries have shown moral leadership through early signings and ratifications, and we urge remaining UN Member States to follow in their lead.
---
15 October 2020: A Message to Pax Christi US from Pax Christi Australia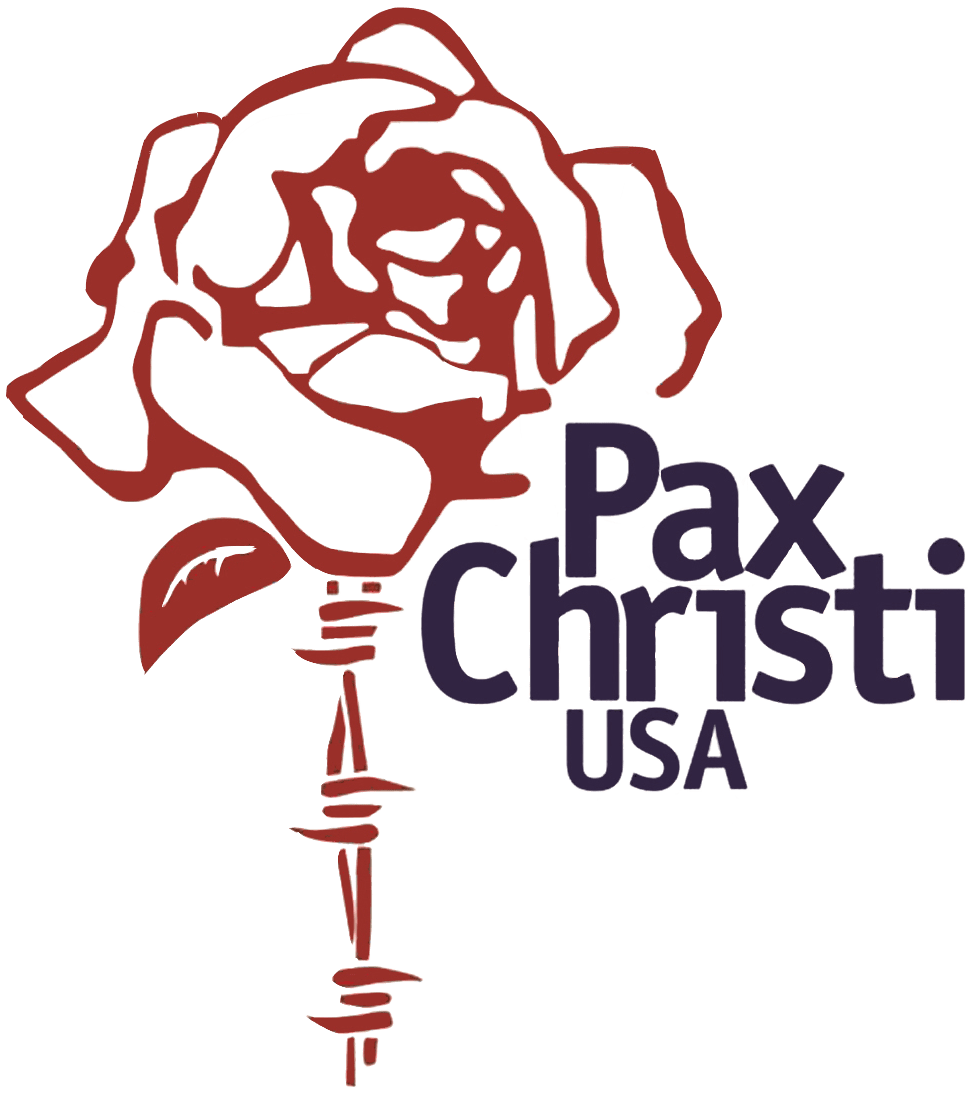 As the United States of America edges closer to the Presidential election on November 3 2020, Pax Christi Australia hopes and prays that the American people will exercise their precious right to vote responsibly, and with thoughtful consideration of the consequences of their choice, both for their own wellbeing as well as for the world beyond. Enjoying a significant power politically, economically, and culturally, decisions and actions of the US impact far from its shores, too.
Please read the full letter Here
---
14 October 2020: Pax Christi Australia's Defense Submission 
Submission Concerning Defence Legislation Amendment (Enhancement of Defence Force Response to Emergencies) Bill 2020
Pax Christi Australia is a branch of the International Christian Peace Movement Pax Christi International which has consultative status at the United Nations.
This submission expresses our concerns at some of the provisions of the proposed Bill.
Although we have no problem with the use of the ADF in natural emergencies, fires, floods, pandemics etc, we are concerned that the proposed legislation could open the way for the use of the ADF to maintain public order at the discretion of the Department. The ADF are not trained in policing. Experience in Northern Ireland and elsewhere shows that where military forces are used to deal with public order, levels of conflict and violence escalate to a point where more and more force is needed and underlying issues are lost sight of.
The bill extends a very large immunity for ADF personnel from civil and criminal liability as long as their acts are done in 'good faith.' We believe that ADF should be subject to civil law in the same way as other citizens.
Read the full Submission Here
---
28 September 2020: Facts on the Ground: Annexation from Jerusalem to the Jordan Valley – a virtual tour  _ Oct 7, 2020 07:30 PM  Register Here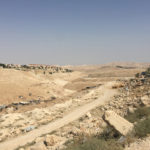 Free Melbourne Palestine are partnering with 24 Palestine Tours to present a virtual tour from Jerusalem through Jericho to the Jordan Valley.
The tour will be conducted by Palestinian film-maker and activist Ehab Ghafri, who will show us how the policy of annexation is being carried out and its effects on Palestinians who are losing their lands, water and freedom of movement to Jewish settlers in the West Bank.
This will be a unique tour, conducted especially for an Australian audience, that will also bring some much-needed economic relief to Palestinians afflicted by the twin evils of Israel's Occupation and the Covid pandemic.
The tour will screen for approx. 45min-1hr, followed by a 30 minute live Q&A audience discussion with our tour guide, Ehab Ghafri.
1 September 2020: IT IS CALLED AUSTRALIAN JUSTICE Bill that could see immigration detainees have their phones confiscated to return to parliament
A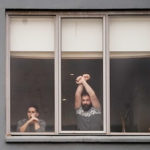 dvocates say mobile phones act as a "lifeline" for people in immigration detention, particularly while visits are banned due to the coronavirus pandemic.
A bill that could see mobile phones confiscated from Australian immigration detainees will be considered by parliament this week, with advocates warning the law would cut asylum seekers and refugees off from the outside world.
Read the full Article Here
---
12 August 2020: Why it's essential to include young people in promoting arms control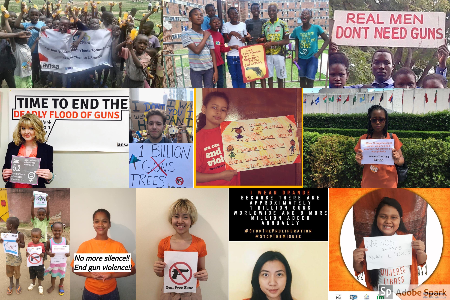 Today, an unprecedented fifty percent of the world's population is under the age of 30. August 12, International Youth Day, is an opportunity for us to reflect on how gun violence impacts youth and children around the world. It's also an opportunity for us to share and promote the international developments   that have been made over the past 5 years at the United Nations in recognizing that young people should be included in peacebuilding and security processes.
Ways armed violence affects youth
Armed violence significantly impedes young people from fulfilling their potential. Each year, approximately 200,000 homicides occur among youth aged 10 to 29 according to the World Health Organization (WHO), which is 42 percent of the global total of homicides. Many of these homicides are carried out with a firearm. Firearm assaults also lead to hospitalizations of youth for injuries that can leave behind lasting physical and psychological scars.
Download our flier 
HERE
for 10 other ways armed violence affects youth. Read more about International Youth Day
HERE
---
4 August 2020: A nuclear arms race in space? It seems we've learned nothing from Hiroshima : Article Simon Tisdall Guardian Australia August 2, 2020
As the world marks the 75th anniversary of the dropping of the atom bomb on Japan, it must wake up to the new rearmament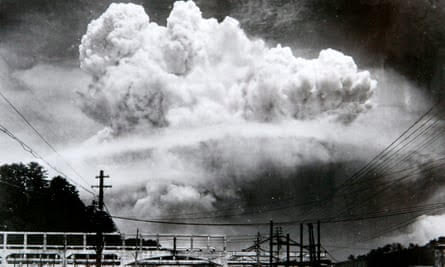 Russia's apparent test-firing of an anti-satellite weapon in outer space on 15 July, as alleged by the US and Britain, could be dismissed as another of Vladimir Putin's annoying provocations. That would be a mistake. The alleged new space weapon should be seen in the broader context of a rapidly evolving, hi-tech, high-risk international arms race involving all the major nuclear powers that, largely undiscussed, is spinning out of control.
This week sees the 75th anniversary of the atomic bomb attacks on Hiroshima and Nagasaki that killed over 200,000 people, but the absence of public debate or a sense of alarm about the grim advent of sophisticated new nuclear, hypersonic, cyber and space weapons is striking. In the decades after Hiroshima, noisy anti-nuclear "ban the bomb" protests by CND and others spanned the globe. Today, by comparison, an eerie silence reigns. Read Full Article Here
---
8 July 2020: Do you fear us? Why else does a 10-year-old Aboriginal kid need to be caged?
Isaiah Sines and Terleaha Williams (youth ambassador for Just Reinvest NSW).
Sydney Morning Herald 
The nation's attorneys-general met on Monday to discuss whether to raise the age of criminal responsibility. They decided that no action would be taken at this stage. Right across Australia, children can be locked up in prisons from the age of 10.
As Aboriginal young people, from experience we can tell you that this is far too young and has a devastating effect. In NSW, 75 per cent of kids under 14 in detention are Aboriginal. We have to raise the age to at least 14.
African American philosopher Cornel West says "justice is what love looks like in public". Our young people need to know that we as a community care for them. Children aged 10 to 13 need to be supported, not punished. Raising the age is about changing the way our systems interact with and support young people.  Read the Full Article Here
---
22 July 2020:
We are really excited about the upcoming online Campaign Nonviolence Conference in only three weeks, August 6-8, 2020.
The August 6th Hiroshima Day Commemoration is going to be a moving remembrance and call for action to end nuclear weapons.
August 7th will be a 3 hour nonviolence training including a bystander training featuring Veronica Pelicaric, Rivera Sun and Adam Vogal.
Finally, we've just posted the hourly schedule for Saturday August 8th so you can make plans to tune in to the speakers you want to listen to that day. This is a seven hour event!  If you are registered we'll also be sending out the recording for August 8th a few days after the event so if you missed anything you can re-visit it.
See the full August 8th schedule here.
Register here if you have not done so yet.
---
13 July 2020:  Make peace not war, the language of military strategists
Pearls & Irritations John Menadue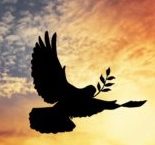 Politicians, defence strategists and media enthusiasts for the armed forces will use words from the Defence Strategic Update proposal to spend $270 billion on weapons for the military. Via the language of non-violence, it is also valuable to convey other … 
Continue reading 
---
4 July 2020: Criminalising Journalism: Australia's National Security Craze
-in World — by Dr Binoy Kampmark — July 3, 2020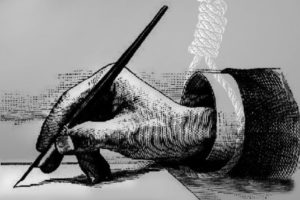 There has been a lot of noise made in Australia about the need for broader protections when it comes to the fourth estate and the way it covers national security matters.  In a country lacking a backbone in terms of constitutional free speech, journalists are left at the mercy of authorities when it comes to exposing egregious abuses of power.  Consider, for instance, the exposure of war crimes committed by Australian forces via what has come to be known as the Afghan Files.
As Dan Oakes and Sam Clark, the two ABC journalists involved in putting together the file material wrote in July 2017, "Hundreds of pages of secret defence force documents leaked to the ABC give an unprecedented insight into the clandestine operations in Australia's elite special forces in Afghanistan, including incidents of troops killing unarmed men and children."  Read the full Article HERE
---
1 July 2020: Time for Australia to look itself in the mirror – Phil Glendenning
Australia cannot ignore the reality about its indigenous people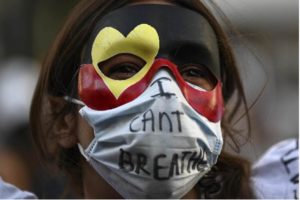 Nearly 30 years after a Royal Commission into Aboriginal deaths in custody, Australia still has not acted on its recommendations. Yet, Australians took to the streets in great numbers in abhorrence at George Floyd's murder at the hands of the police in the US, and the ongoing horror of Aboriginal deaths in custody in this country. Since the Royal Commission ended in 1991, 432 First Nations People have died in custody. No one has been convicted as a result of any of these deaths. Read full article HERE
---
22 June 2020: Living with China: There is a way, but is there a will? Part 1
John Menadue Pearls and Irritations: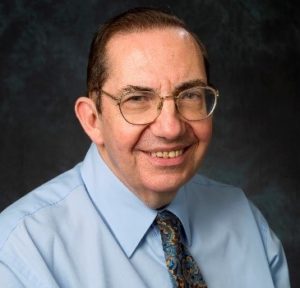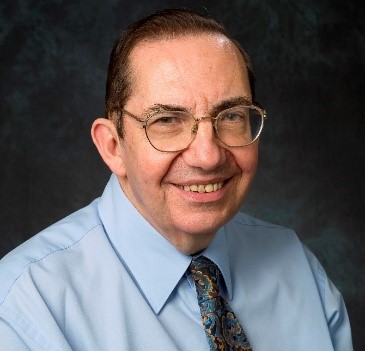 There is a growing sense that it's time to step off the merry-go-round of China bashing and the Australia bashing that inevitably follows. But what is to take its place? Many would like to see a more solid foundation for our relationship with China. But what would this look like in practice? And how well equipped are we for the task? Read Full Article HERE
---
21 June 2020: Pax Christi International opposes Israel's plans for annexation and calls on the international community to hold Israel accountable for violations of international law.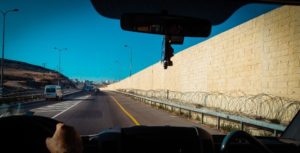 Pax Christi International vehemently opposes Israel's plan to annex any area of the West Bank including the Jordan Valley. We recognise East Jerusalem and the Syrian Golan Heights as illegally annexed under international law. We continue to condemn Israel's 53-year occupation of the West Bank and its 13-year blockade of Gaza. We stand in steadfast solidarity with our Palestinian sisters and brothers whose freedom, dignity and human rights are threatened by this current proposal and Israel's previous actions.
---
16 June 2020: Pope Francis calls US bishop in support  
Catholic News Service   By Greg Erlandson
Call came after Texas Bishop 'took a knee' in solidarity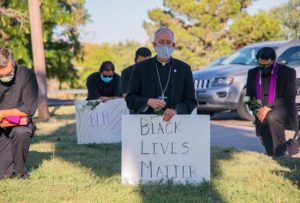 It's called "taking a knee," and many professional athletes around the country and even police officers have made the gesture publicly to protest police brutality after the 25 May killing of George Floyd, who died after being filmed pinned to the ground with a knee to his neck, constrained by a police officer in Minneapolis.
Until 1 June, no Catholic bishop had publicly participated in the gesture but that day, Bishop Mark Seitz of El Paso, Texas, became the first. Surrounded by priests from his diocese who also kneeled with him and holding a 'Black Lives Matter' sign, he put both knees on the grass at El Paso's Memorial Park, where a protest had taken place a day earlier and closed his eyes.
---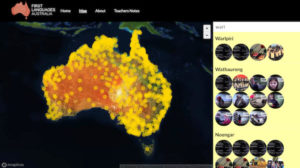 9 June 2020: Gambay – First Languages Map
First Languages Australia is working with regional language centres nationally to develop a map of Australian languages that reflects the names and groupings favoured by community.
26 May 2020:  RECONCILIATION WEEK 27 MAY – 3 JUNE 2020
Three years on from Uluru, we must lift the blindfolds of liberalism to make progress Stan Grant _ The Conversation 25 May 2020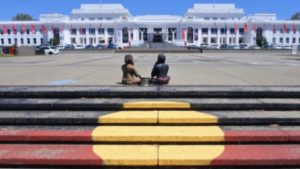 Uluru Statement from the Heart offered a new compact with all Australians that would reset our national identity and enhance our political legitimacy. But its poetic vision and pragmatism proved its death knell.
Trying to reconcile two historically divergent if not hostile ideas – Indigenous sovereignty and the sovereignty of the Commonwealth – asked the nation to embark on a project of rehabilitation: "Voice, Treaty, Truth".
---
---
22 May 2020: THE FOSSIL FUEL NON-PROLIFERATION TREATY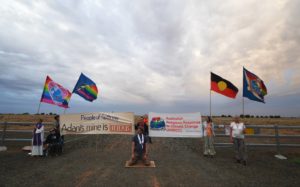 Climate change, like nuclear weapons, is a major global threat.
Bold and immediate action is needed to address the climate emergency. The main cause of the climate emergency is fossil fuels. Coal, oil and gas are responsible for almost 80% of all carbon dioxide emissions since the industrial revolution. Phasing-out fossil fuel production, and fast-tracking progress towards safer and more cost-effective solutions, will require unprecedented international cooperation in three main areas.
Read the UN Production Gap Report, assessing the gap between the Paris targets and planned fossil fuel production. Read about why we need a treaty from our Steering Committee members, Peter Newell and Andrew Simms   Find out about The Lofoten Declaration, a global call for a managed decline of fossil fuel production.  Sign as an Organisation          Sign as an Individual
---
May  16 2020 – Arundhati Roy – The Pandemic is a Portal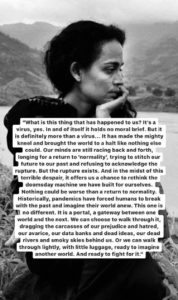 'It is a portal, a gateway between one world and the next. We can choose to walk through it, dragging the carcasses of our prejudice and hatred, our avarice, our data banks and dead ideas, our dead rivers and smoky skies behind us. Or we can walk through lightly, with little luggage, ready to imagine another world. And ready to fight for it.'
The novelist on how coronavirus threatens India — and what the country, and the world, should do next – Arundhati Roy Financial Times April 4, 2020. Read full article HERE
Watch an interview  Democracy Now with Amy Goodman  "Pandemic Is a Portal: Arundhati Roy on COVID-19 in India, Imagining Another World & Fighting for It" HERE
---
May 9, 2020 – The interconnectedness of life, climate change and pandemics
Publication: Edmund Rice Centre for Justice and Community Education, Just Comment, Vol 22, No 2. 2020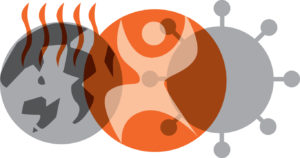 In 2015, Pope Francis, in Laudato si', underlined the fundamental connection between the environmental crisis and the current social crisis. To remind us that 'everything is interconnected, he called for a personal and community ecological conversion.'
'If only the world [had] worked to strengthen the rights of indigenous peoples — who have
learned to live in nature with biodiversity and protect animal and plant species — we would see fewer epidemics such as the one that we are currently facing. Read full article Here
---
May 5, 2020 – Pandemic Peacebuilding Resources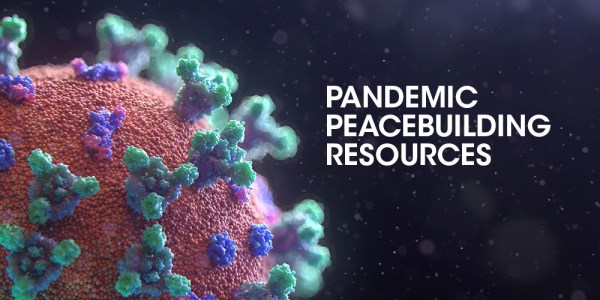 The following is a selection of resources from Pax Christi International, its membership, partners, and other sources relating to the global COVID-19 pandemic. Please go to the list here.
As a member of International Peace Bureau, Pax Christi International supports their appeal to invest in healthcare instead of militarization. Join the petition! 
---
For weeks now Covid-19 has dominated the world's media. We've had endless facts, advice and commentary on the virus itself, the number of deaths and infections, the level of testing, the do's and don'ts of hygiene and social distancing, the flattening of the curve, and much else. But on the underlying significance of the pandemic remarkably little.
Yet, the pandemic is itself the symptom of a deeper ailment which holds crucial lessons for the human future. Four lessons merit close attention: (a) Be prepared (b) Collaborate or perish (c) A momentous shift from West to East is under way – we must find creative ways to live with it and (d) Everything is connected with everything else.  Read the full article here.
---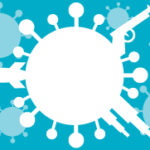 Publication: Edmund Rice Centre for Justice and Community Education, Just Comment, Vol 22, No 1. 2020
T
he threatening unprecedented global chaos is quietly informing us as to what needs to be done to create a better world. Many are asking what must we do. The call is to work cooperatively 'to save humanity from massive global death and economic collapse rather than continue to devote $1.8 trillion a year to waging wars and engaging in vast military buildups with the goal of slaughtering one another?'
---
Pax Christi International is an affiliate of IPB. Please sign the petition, and distribute if possible.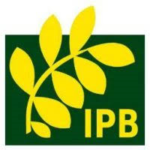 Dear International Peace Bureau members across Australia & New Zealand,
We hope that you are all staying safe and healthy during these difficult times. As you may have seen, IPB is taking a strong stand against military spending and in favor of healthcare and social spending to combat Covid-19 and its effects. One central way in which we are doing so is our petition "Healthcare Not Warfare", which we will submit to the UN General Assembly this September. The petition can be found here: www.change.org/healthcarenotwarfare.
While we have had a good amount of support so far, we are hoping to expand our reach and asking for your help. Would you be able to sign and share the petition with those in your network?
Thank you and please let us know if you have any questions or comments.
Best wishes,
International Peace Bureau
---
April 13, 2020 – 'The World is Full of Scapegoats'  Susan Connelly'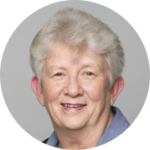 Posted on 10 April 2020 by John Menadue
Compromised politicians, muted religions, a distracted and increasingly partisan media and a malleable crowd combine in another tragedy. Scapegoating it is, but thanks to the Gospel it is not destined for seamless success …
There are fundamental differences between ancient scapegoating and the modern versions, however. The Nazi atrocities and Australia's scapegoating of boat people have been carried out by Christians, a fact which not only underlines that we Christians are often the means of concealing the very revelation we are presumed to promote, but also points to the endemic nature of violence.
(Susan Connelly is a Sister of St Joseph, the Catholic Religious Congregation founded by St Mary MacKillop).
---
March 4, 2020 – 'Instead of masking racism, we need to deal with it day-to-day', Adam Goodes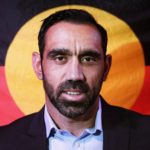 Adam Goodes was voted Australian of the Year in 2014. Just one year later he decided to walk away from his stellar AFL career with the Sydney Swans as a result of the abuse he constantly received. An article by Donald McRae, based upon an interview with Adam Goodes, was recently published in The Guardian. Read the article here.
Adam Goodes is now the subject of a powerful new film. View The Australian Dream on ABC iView (available until 22 June 2020).
---
February 3, 2020 – Choosing Peace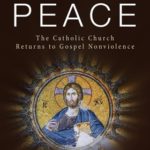 Winner 2019 Catholic Press Association Book Award – Catholic Social Teaching
In recent years the Catholic Church's approach to issues of war and peace has refocused on the tradition of nonviolence and peace building in place of the traditional framework of Just War teaching. Among the milestones was an historic conference hosted at the Vatican in 2016, which gathered 80 peacemakers from around the world.
Drawn from the conference and presented here are contributions by many of the participants, including Lisa Sowle Cahill, Terrence J. Rynne, John Dear, Ken Butigan, Rose Marie Berger, and Maria J. Stephan, among others.  Together they advance the conversation about the practice of nonviolence in a violent world, Jesus and nonviolence, traditional Catholic teaching on nonviolence, and reflections on the future of Catholic teaching. The book concludes with Pope Francis's historic Message for World Peace Day in 2017.
Marie Dennis is co-president of Pax Christi International and author of many books, including The Diversity of Vocations (2008) and (as co-author) St. Francis and the Foolishness of God (2015) and Oscar Romero: Reflections on His Life and Writings (Orbis 2000), all from Orbis Books.
Order book here.
---
January 25, 2020 – Australia Day as a Day for Humility
Andrew Hamilton, Eureka Street, January 21, 2020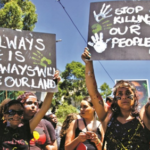 Over recent years, discussion of Australia Day has largely focused on how appropriate the date is for a national celebration. Many Indigenous Australians see the arrival of the First Fleet as an invasion which destroyed Indigenous nations and cultures and left their descendants disadvantaged strangers in their own land. The obdurate refusal to consider changing the date inevitably makes the public holiday a symbol of exclusion as well as of national unity.
The inappropriateness of the date, however, has some beneficial aspects. It focuses attention on the relationships between Indigenous Australians and later arrivals, and between Indigenous and the largely European cultures in Australia. Public discussion of these relationships often manifests prejudice and self-satisfaction. But it could also encourage humility and reconciliation, inviting a shared conversation about how our conflicted past has influenced the present Australian reality, and how reflection on it might shape a better future.
---
January 9, 2020 – Message from Pope Francis for the Celebration of the 53rd World Day of Peace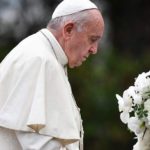 January 1, 2020
PEACE AS A JOURNEY OF HOPE: DIALOGUE, RECONCILIATION AND ECOLOGICAL CONVERSION
1. Peace, a journey of hope in the face of obstacles and trial
Peace is a great and precious value, the object of our hope and the aspiration of the entire human family. As a human attitude, our hope for peace is marked by an existential tension that makes it possible for the present, with all its difficulties, to be "lived and accepted if it leads towards a goal, if we can be sure of this goal, and if this goal is great enough to justify the effort of the journey". Hope is thus the virtue that inspires us and keeps us moving forward, even when obstacles seem insurmountable.
---
November 27, 2019 – Press Release: What the world needs now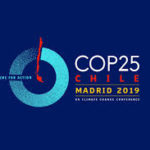 A new music clip launched today on behalf of a number of schoolgirls, who joined forces with
the producer of the film Ride Like a Girl, aims to send a special message of hope to next week's UN Conference on Climate Change in Madrid, Spain.
The clip will be played at the conference. Film-maker Richard Keddie (Ride Like A Girl, Oddball, Hawke and Little Fish) has teamed up with the students of Lowther Hall Anglican Grammar School. They acquired the rights to the famous Burt Bacharach song 'What the world needs now is love'. Richard Keddie directed the video.
Read the press release here.
---
November 14, 2019 – Planet Earth is too big to fail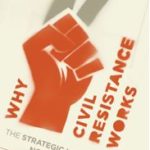 Even in emergencies, as we work to stop the worst damage, we must address the root causes of the crisis and shift the prevailing paradigm.
After centuries of neglect, we are now seeing a lot of useful writing about "the most powerful force at the disposal of humanity," as Gandhi called nonviolence. Its long neglect deprived us of a badly needed set of tools and way of being. Why, then, was it so long neglected? Not because of a mere perversity of human nature but something we can, with difficulty, change: the underlying paradigm or "story" that has dominated the consciousness of the West at least since the industrial revolution. Now, thanks in large part to Erica Chenoweth and Maria Stephan's pioneering study, "Why Civil Resistance Works," and an outpouring of studies by nonviolence scholars and activists, from their respective vantage points, is adding to our tools to address that neglect — and even that outdated paradigm.
Read the full article here.
View the video 'The success of nonviolent civil resistance: Erica Chenoweth at TEDxBoulder' here.
Article by Michael Nagler, Professor Emeritus of Classics and Comparative Literature at UC, Berkeley, where he co-founded the Peace and Conflict Studies Program. He is also the founder of the Metta Center for Nonviolence and author of the award-winning Search for a Nonviolent Future.
---
October 22, 2019 – Australian families trapped in Syria must be rescued while there is still time – Statement from Pax Christi Australia to Australian Government by Fr Claude Mostowik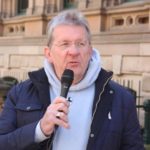 Australian women and children are trapped in al-Hawl, a desolate camp in north-eastern Syria for families of Islamic State fighters. Some 20 women and at least 44 children are held in the camp which houses more than 70,000 family members of Isis fighters, 11,000 of whom are foreigners from close to fifty countries …
The moral imperative is beyond dispute. When Australian children are exposed to the terrifying force of violent conflict and abject squalor, their suffering cannot be allowed to continue because of the sins of their parents.
A humane and responsible Australian government would intervene without delay or prevarication to alleviate their medical circumstances and ensure their future well-being.
---
October 13, 2019 – NSW Pax Christi Convenor's Report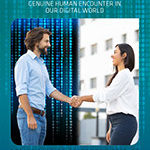 The Convenor's Report includes information on a number of activities throughout the previous month by members of Pax Christi Australia NSW Branch.  The report includes:
Statement of Solidarity with Human Rights Defenders, Religious People and Other Leaders Accused of Sedition in the Philippines:
September 3 Launch of the 2019 Social Justice Statement, Mary McKillop Place, North Sydney _ Making it Real: Genuine human encounter in our digital world.
Read the full report here.
---
October 6, 2019 – Let Priya and Nades and their family stay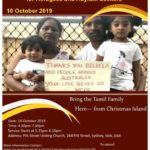 Media Statement – 18 September 2019
A coalition of NSW justice and peace organisations today continued their campaign to bring the Tamil family currently being held on Christmas Island back to the Australian mainland.
See the full media statement here.
Signatories and Contacts
NSW Ecumenical Council – The Reverend Dr Raymond Williamson OAM (President), and the Very Reverend Fr Dr Shenouda Mansour (General Secretary) – 0418 713 733
Grandmothers Against Detention of Refugee Children, NSW – Gaby Judd (Coordinator)
The Edmund Rice Centre for Justice and Community Education – Phil Glendenning, Director – O413 013 758
Pax Christi Australia – Fr Claude Mostowik – 0411 450 953 and Wies Schuiringa (Co-Convenors NSW Ecumenical Council Peace and Justice Commission)
Church Council, Pitt Street Uniting Church, Sydney
Missionaries of the Sacred Heart Justice and Peace Centre – Fr Claude Mostowik – 0411 450 953
The Josephite Justice Network (Sisters of St Joseph) – Sister Jan Barnett
---
September 9, 2019 – Why is Greta Thunberg so triggering for certain men? How can a 16-year-old girl in plaits, dedicated to trying to save the planet, inspire such incandescent rage?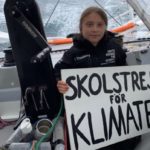 Thunberg's trip was an act of protest, not a sacred commandment or an instruction manual for the rest of us. Like all acts of protest, it was designed to be symbolic and provocative. For those who missed the point – and oh, how they missed the point – she retweeted someone else's "friendly reminder" that: "You don't need to spend two weeks on a boat to do your part to avert our climate emergency. You just need to do everything you can, with everyone you can, to change everything you can." (Jennifer O'Connell, The Irish Times, 7 Sep 2019).
Read the full article here.
---
August 28, 2019 – Statement of Solidarity with Human Rights Defenders, Religious People and Other Leaders Accused of Sedition in the Philippines.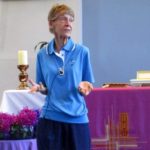 Pax Christi Australia expresses deep concern and outrage at the condemnation of leaders in the Philippines such as lawyers, human rights defenders and bishops, priests and other religious leaders who have been charged with sedition and accused of terrorist links for speaking truth to power. We object strongly to framing any kind of activism or holding a contrary opinion as an attempt to overthrow the government. There are grave implications of red tagging or labeling individuals and groups as subversive, left leaning or as terrorists because they express dissent. Association with any organisation and belief in the principles it espouses is an exercise of the right to freedom of thought, assembly, and association. Curtailing this and may affect all other rights such as the right to free speech, expression, and movement among others … (Fr Claude Mostowik, President, Pax Christi Australia)
Read the full statement here.
---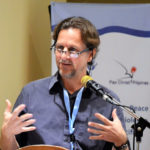 WASHINGTON (CNS) — When Johnny Zokovitch started working for Pax Christi USA in 2001, he was tasked with connecting young people with the Catholic peace organization.
As the group's new executive director beginning Sept. 23, Zokovitch continues to see young people as key to the organization's future as he seeks to "grow and swell the movement" among Catholics and other people of faith who desire to build peace in a violent world.
Zokovitch, 51, told Catholic News Service he wants to connect young people driven to respond to climate change and gun violence with the older generation of peacemakers who have sustained the organization for five decades since stepping up during the Vietnam War and responding to the rising threat of nuclear weapons. (By Dennis Sadowski, Catholic News Service, 21 Sep 2019)
Read the full article here.
---
August 4, 2019 – It is time to support the people of Hong Kong in their hour of need – Statement from Pax Christi Australia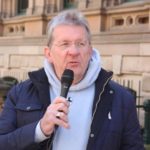 The courageous people of Hong Kong are showing us what it means to be engaged in the struggle for freedom, democracy and human dignity. Yet, our government, always eager to advertise its credentials as upholders of these values, has been shamefully silent and inactive.
With such large protests, it is always possible that a few hotheads will resort to unfortunate conduct. But the Chinese authorities would be well advised to concentrate less on these relatively minor misdemeanours, and focus instead on the legitimate demands of the peaceful citizens of Hong Kong. Their demands are simple but profound:
The complete withdrawal of the extradition bill;
Waiving charges against those arrested;
An end to descriptions of protests as "rioting";
An independent inquiry into the unrest; and
The resumption of political reforms.
Read the full statement here.
---
August 2, 2019 –Church must address 'existential threats'
Prof Joseph Camilleri interview reported in The Southern Cross Living Catholic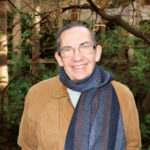 The Catholic Church in Australia is not taking full advantage of the work of Pope Francis in addressing issues of peace, justice and ecology, despite the "state of unprecedented emergency" that the world is in today. That's the view of Emeritus Professor Joseph Camilleri who was in Adelaide last month to speak at the launch of Just Peace SA.
With a 40 year career teaching international relations at Latrobe University and a long involvement with the Pax Christi peace movement, Professor Camilleri was one of the driving forces behind a recent conference in Melbourne on Just and Ecologically Sustainable Peace .   For more information on Just Peace SA, contact justpeace_sa@adam.com.au
Read the full interview here.
---
August 7, 2019 – New Pax Christi presidents look to elevate church's nonviolence teachings by Joshua J. McElwee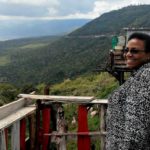 Pax Christi International, a global Catholic peace organization that raised its profile in recent years with two Vatican conferences on Christian nonviolence, has changed its leadership for the first time in nearly a decade.
At a general meeting of 12 regional sections of the organization in late June, members elected two new co-presidents: French Bishop Marc Stenger and Kenyan Sr. Teresia Wamuyu Wachira. They replace South African Bishop Kevin Dowling, who had served since 2010, and American activist Marie Dennis, who had served since 2007.
Read the full article here.
---
July 30, 2019 – IPAN Media Release: New US naval base proposed at Glyde Point 40 km from Darwin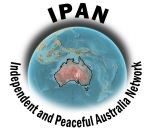 Despite recent denials, a new US naval base has been proposed at Glyde Point, just 40 km from Darwin.
Independent and Peaceful Australia Network (IPAN) spokesperson Justin Tutty said we have conflicting views coming from the Defence Minister Linda Reynolds and asks what are we are to believe from the government?
Just last month the ABC revealed that secret planning had begun for a new commercial port facility just outside Darwin which could eventually help US Marines operate more readily in the Indo-Pacific.
Following the report, Australia's Defence Department insisted it had "no plans for the development of a new naval facility in the Northern Territory", while Northern Territory Chief Minister Michael Gunner denied any knowledge of such a proposal.
Read the full statement here.
---
28 July 2019 – IPAN Media Release: Increase Newstart Allowance, Not military spending for US wars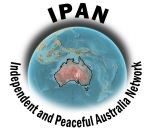 # Over 700,000 Australians struggling on $40 dollars a day to meet basic needs.
# $200 billion allocated to Australia's Defence Budget over 10 years, largely supporting U.S. wars.
"In the past 5 years government spending on social and community services has been severely cut back while the Australian government's military spending on supporting US offensive wars and the military-industrial complex has increased exponentially.
Read the full statement here.
---
July 4, 2019 – Pax Christi International welcomes new Deputy Secretary General Dirk Broos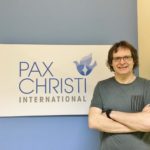 Dirk Broos was born in Mechelen, Belgium and in the past was a bio-engineer. He is educated in accountancy, financial management and analysis, audit and labor law. For the past 29 years, he has been the financial director at the Flemish section of Pax Christi, Pax Christi Vlaanderen.
Dirk said he hoped to be able to contribute to the development of a financially stable and healthy organisation at Pax Christi International and that he looked forward to broadening his horizons through international contacts.
Read the full report here.
---
June 1, 2019 – Meritocracy: How fair is the 'Fair Go'?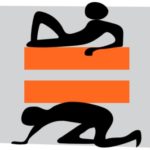 'Meritocracy', first coined in 1958, is a social system where advancement in society is based on one's abilities and merits rather than on the basis of family, wealth or social background. Coupled with capitalism and egalitarian values, it has allowed people from low status groups to dream of improving their social status, economic class, and place in the hierarchy. The impression is that everyone can succeed if they develop the necessary abilities. Meritocracy and equality of opportunity are championed by all kinds of politicians to achieve a fair society. People want to believe they live in a 'fair' society where hard work can achieve anything, regardless of their social position at birth. This is simply not true.
Read more ...  Just Comment is a publication of the Edmund Rice Centre.
---
May 28, 2019 – Colonising First Nations: From the Killing Times to Reserves to Incarceration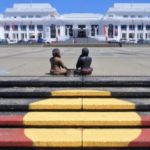 The British colonisation of the continent now referred to as Australia was based on terra nullius, meaning the land was neither owned nor occupied. As the High Court of Australia acknowledged in 1992, this was a lie, which was obvious to the First Nations peoples and the invaders at the time.
The problem for the British as they pursued their takeover of the land was that it was already being occupied by the locals. So, in order to deal with this setback, the invaders undertook policies of genocide, segregation and then incarceration: a measure still being utilised to this day.
Soon after the arrival of the British ships in the Warrang/Sydney region an outbreak of smallpox struck down around 90 percent of the local First Nations population, which some assert was an act of biological warfare, with the disease purposefully being deployed. (Paul Gregoire, Sydney Criminal Lawyers, May 25, 2019).
---
May 9, 2019 – Politics in the Service of Peace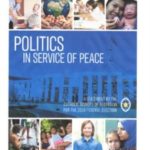 A STATEMENT BY THE CATHOLIC BISHOPS OF AUSTRALIA FOR THE 2019 FEDERAL ELECTION
Christian faith is not a private matter. It shapes how we live our lives in public,
as well as how we relate to God.
Politics can be the object of criticism, even scorn, but it is an arena in which we can express our faith and therefore the truth of our humanity. As citizens who are Catholic, we have the opportunity to participate in the electoral process, to use our voice and our vote for the benefit of the whole community.
As bishops, we offer this statement as a way of sharing key points of Catholic teaching that you  may want to reflect upon as we  prepare for the federal election.
Read the full statement here.
---
May 6, 2019 – NSW Pax Christi Convenor's Report
Fr Claude Mostowik reports on Pax Christi's activities in NSW during April 2019.
Read the full report here.
Video: Fr Shenouda, Fr Claude Mostowik and Rev John Barr share their reflections at the Palm Sunday Rally held in Sydney on Sunday 14th April 2019.
---
April 23, 2019 – Statement issued by the members of "Religious and Priests for Human Rights" (RPHR)
April 23, 2019 was declared a 'day of national mourning' by the Sri Lankan government, with the call to remember those who lost their lives and suffered injuries …
We, together with the Sri Lankans and the members of the international community mourn the death of over two hundred and fifty innocent persons and the injured still recovering in hospitals in the country …
RPHR, insists on conducting impartial inquiries to determine the institutions and the heads of the institutions that permitted this mayhem and be prosecuted irrespective of their standing in the community.
Read the full statement here.
Photo: Fr Nandana Manatunga is one of the signatories to this statement and a member of Pax Christi International.
---
April 16, 2019 – Pax Christi International mourns the death of International Board member Fr. Neles Tebay of the Papua Peace Network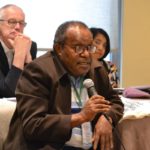 6 April 2019 – It is with great sadness that Pax Christi International shares the news of the death of Fr. Neles Tebay, a member of our International Board and the coordinator of the Papua Peace Network. Fr. Neles, who suffered from bone cancer, had been in intensive care for the last few weeks at St. Carolus Hospital in Central Jakarta. He died on Sunday, 14 April.
Read full article here.
Photo: Fr Neles Tebay speaking at the Pax Christi Asia Pacific Consultation held in Philippines in December 2017.
---
May 4, 2019 – Nuclear Age: Humanity is Flirting with Extinction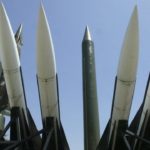 David Krieger, opinion contributor to The Hill in the United States, states that the "most stunning and frightening truth about the nuclear age is this: Nuclear weapons are capable of destroying civilization and most complex life on the planet, yet next to nothing is being done about it. Humanity is flirting with extinction and is experiencing the "frog's malaise." It is as though the human species has been placed into a pot of tepid water — metaphorically with regard to nuclear dangers and literally with regard to climate change — and appears to be calmly treading water while the temperature rises toward the boiling point."
---
April 4, 2019 – Pope Francis: Countries that sell arms have no right to talk about peace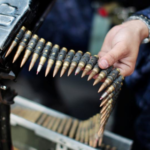 VATICAN CITY (CNS) – "Nations that actively engage in arms dealing and help foment war in other countries should not expect to find peace in their own lands", Pope Francis said.
"Countries that sell arms', he said, "have no right to talk about peace. They are fomenting war in another country, and then they want peace in their own land."
Read the complete article here.
Photo: An army special forces soldier checks a machine gun before an infiltration exercise in Ilopango, El Salvador, May 4, 2016. (CNS photo/Jose Cabezas, Reuters).