Nov
5
Thu
Australia and the World after Trump?

@ Online
Nov 5 @ 7:30 pm – 9:15 pm
Australia and the World after Trump?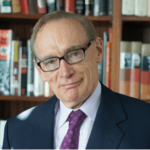 I'm really excited to invite you to the online public launch of a new project I'm involved with – Conversation at the Crossroads.
The Zoom Webinar event is aligned with the US election – 5th November 7:30pm
Whatever the outcome of the US presidential election, one thing is clear—the US is a nation in crisis. Escalating tensions with China, a global pandemic and fracturing race relations suggest we are witnessing a turning point in American history.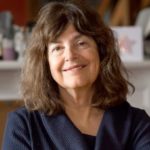 But what does all this mean for Australia and the rest of the world? What will the world's biggest superpower look like after the election and what are the implications for Australia?
Join former Foreign Affairs Minister Bob Carr and Professor of Global Governance Mary Kaldor in conversation with a panel of leading young Australians to address these vital questions.
With a live cross from prominent US political correspondent and best-selling author John Nichols.
https://crossroadsconversation.com.au/
We're an independent, forward looking network committed to advancing the wellbeing of people and nature through conversation. We see a vibrant national conversation as vital if we are to address the critical issues of our time. Through thoughtful and informed conversation, we can make full use of our diversity, reimagine the future, and set new priorities for society, economy, and politics.
I would be happy to talk further with you about the event
and plans for events in the coming year.
Nov
15
Sun
Sustainable Peace or a Militarised Asia Pacific? Australia's choice….

@ Online
Nov 15 @ 2:00 pm – 3:30 pm