When:
17 October 2021 @ 3:00 pm – 5:00 pm
2021-10-17T15:00:00+11:00
2021-10-17T17:00:00+11:00
Faith, Fellowship and the Future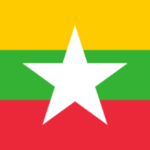 A Webinar on Myanmar organised by Pax Christi and friends
              Sunday 17th October, 2021  3.00-5.00pm (AEDT)
Solidarity is what many in Myanmar are seeking as they face renewed challenges and trauma. Limited freedoms were enjoyed in recent years. Sadly, February this year saw full military control restored. How can the Christian community in Australia support our neighbour in the Asia Pacific?
The Panel 
Chris Sidoti, Expert Member of the UN's Independent Fact Finding Mission on Myanmar 2017 to 2019; Member Special Advisory Council for Myanmar, Adjunct Professor ACU: Whither Myanmar?
 Ko Naing Saulsman, National Spokesman, CRPH/NUG Support Group Australia: The Condition of Myanmar Today
Emma Leslie, Director, Centre for Peace and Conflict Studies, Siem Riep, Cambodia: Reflecting on Myanmar and the Role of Australian Churches
Denise Nichols OAM, Practitioner Affiliate, Peacebuilding Initiative, University of Melbourne & Sr Geraldine Kearney, Cross-Cultural Consultant, Good Samaritan Sisters: How can we support the people of Myanmar?
An hour's discussion to follow with the panellists
REGISTRATIONS
by October 12
CONTACT HARRY KERR: ahmkerr@hotmail.com
(to obtain zoom link)
This Webinar engages the church community and others interested. As various groups study ways forward, it is appropriate that Australian churches do the same. What actions can we take, on our own, with others, while building on work already done? The Burmese community here can also guide us. This Webinar will hopefully motivate us.
For further information contact:
Caesar D'Mello, Pax Christi Vic. caesarmdm@gmail.com 0451 911 941
Denise Nichols: Denisenichols69@gmail.com 0432 378 893
Greg Thompson: Anglican Board of Missions gregfthompson@gmail.com 0438 826 511
Harry Kerr, Pax Christi Vic. ahmkerr@hotmail.com  0424 950 852